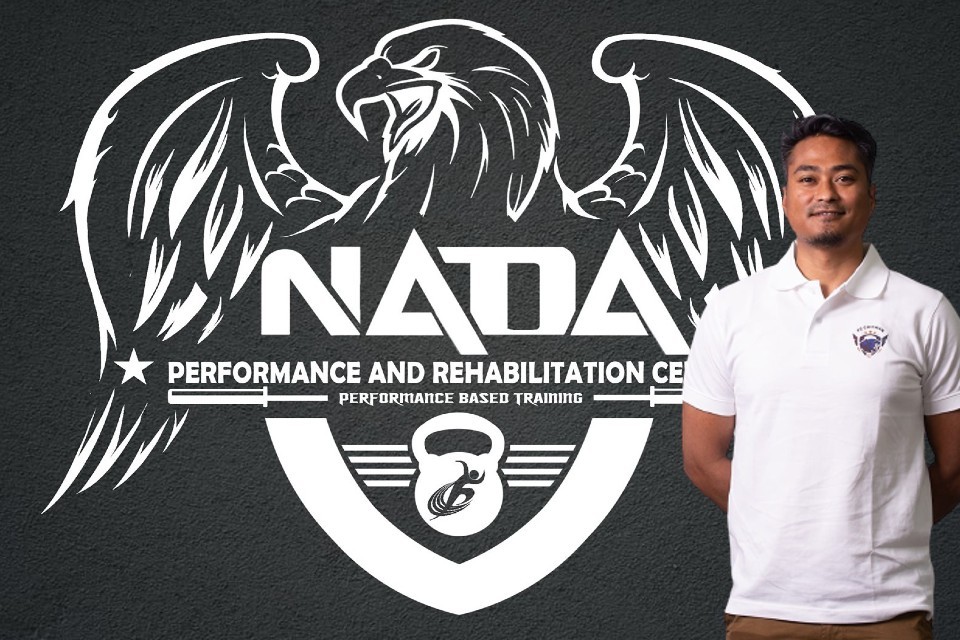 Bibek Bikrant Adhikari, a former Nepal National Team physiotherapist, has embarked on a new adventure by establishing a rehabilitation center in Gairidhara, Kathmandu.

The NADA Performance and Rehabilitation Center will be the first of its kind, according to Adhikari, and will focus not only on injury and recovery, but also on the day-to-day fitness regimen of anyone who is not involved in sports.

Adhikari stated that this was a long-planned project, and that the pandemic's sudden emergence halted his plans for nearly two years.

"I've been wanting to do this for a long time. There are no such facilities for player rehabilitation in Nepal focusing on recoveries from bone and muscle injuries, and this will hopefully aid players in overcoming injuries in Nepal," Adhikari told GoalNepal.

"We work with athletes as well as non-athletes, focusing on bone and joint problems, body stiffness, posture care, and corrective exercises."

Adhikari claims that his new endeavor is still being understood by people here because he is at the beginning of his new journey.

"Many people were surprised that something like this had opened up here. Not many people are aware of it yet, but I'm hopeful that people will gradually recognize its significance," Shrestha said.

According to Adhikari, the four pillars of this performance center are injury prevention, treatment, rehabilitation, and performance enhancement. He intends to get ahead of the game by tying up his company with any team in the country. He hopes to tie up a deal with one of the teams and work to improve their performance after working with FC Chitwan in
the Nepal Super League last season.
When asked about his involvement in the upcoming league season, he stated that A division clubs do not focus on strength and conditioning or performance enhancement, but rather work with a physiotherapist throughout the season and only work on injury treatments when they occur.

In terms of the national team, Adhikari is willing to collaborate with them if the opportunity arises in the future. Not that he wants to be there full-time and work closely with the players, but he does want to use his rehabilitation center to help players recover from injuries.

"While ANFA has its own physiotherapists, it does not have its own rehabilitation facilities. As a result, I'm willing to partner with ANFA and collaborate on player recovery and performance enhancement," Adhikari said.

"If ANFA wants to do it, I'd like to do it too." he concluded.


Look Of Dasrath Rangasala In COVID Pandemic