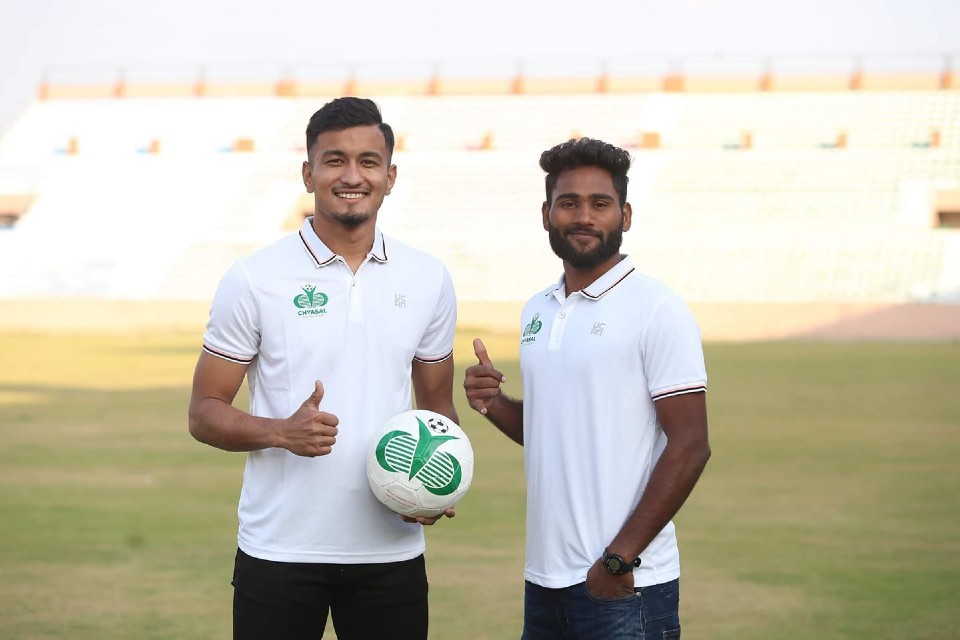 High spending Chyasal youth club has snapped Nepal U23 goalie Arpan Karki.



The club revealed him on Monday. 



Club president Ramesh Byanjankar welcomed him to the club.

Karki has played B Division league in Maldives and has also played Bhutanese Premier league with Paro FC before.



Meanwhile, the club has signed Indian player Sem Martin on South Asian quota for upcoming A Division league.
Qatar Airways Martyr's Memorial A Division League: Chyasal Youth Vs Sankata Club