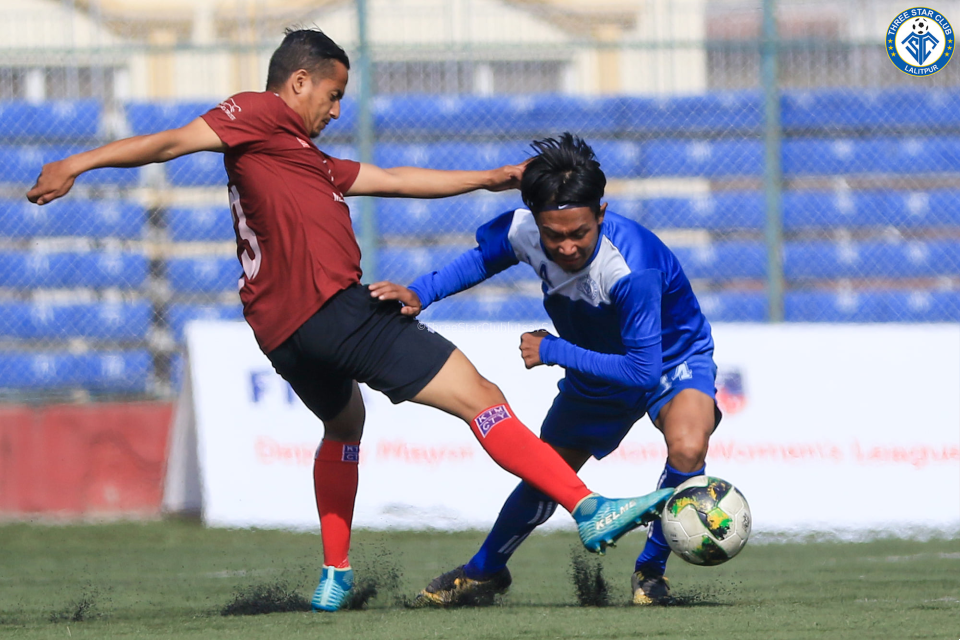 Three Star Club defeated MMC in a pre-season friendly match played at ANFA complex on Wednesday.

Bijaya Bhujel and Nishan Khadka scored apiece for the winners.

Afeez Olawale scored one for MMC.

ANFA is kicking off Martyr's memorial A Division league from November 15, 2021.

There are 14 teams in the league, which has a winning purse of NRs 75 lakh.