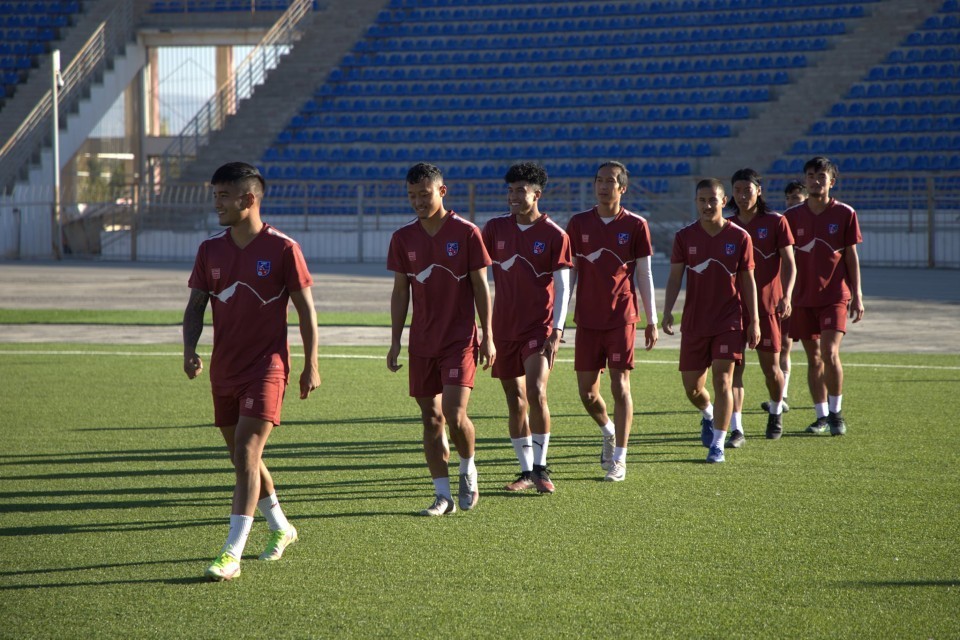 Nepal exited the Under-23 AFC Asian Cup Qualifiers with a thumping 6-0 loss to home team Tajikistan In Dushanbe, Tajikistan, Thursday.

In other words, two defeats in a row have put an end to Nepal's failed campaign in the competition. Without a doubt, it has been a hugely disappointing tournament run for the team.

It is no overstatement to say that Nepal has clearly underperformed. They have not played to their full potential. Going by the performance, they are mired in mediocrity and sloppiness.
Any team that loses to technically superior and well-prepared opponents, despite playing their best, does not come as a surprise. Unfortunately, this is not the case here. The lax manner in which Nepal performed has largely contributed to their downfall. Honestly, I did not expect them to play poorly.

Both Nepal and Lebanon are winless but the former is at the bottom of the group on goal difference. The two clashes in the final match to decide who takes the wooden spoon back home. Although the fixture is of little consequence, there is still a lot at stake for the two teams. They have the opportunity to restore a semblance of pride and end the tournament on a winning and positive note.
It is a wide-open match and could go either way. The two sides are evenly matched based on the performance in the tournament so far. That said, Lebanon still has a slight edge in terms of physicality, energy and pace.
Nepal's weaknesses have been fully exposed on all fronts in two defeats. They have looked a side in disarray, totally out of sync, listless and lacking match sharpness and fitness. They find themselves on the ropes and have much work to do.
Against Lebanon, whether they can succeed or not, I really don't know. As a matter of fact, I am clueless at this point. Obviously, it will come down to their overall performance and ability to deliver the desired result.
Everyone agrees that they will need to quickly turn things around, regain form, get back to their natural rhythm and playing style in order to end the losing streak.

Foremost, they must get rid of the defeatist attitude. They have to rally, recharge and lift themselves to give themselves a chance against a physically stronger Lebanon.
At the end of the day, it is all about rebounding, regrouping, drive, resilience, commitment, collective effort, winning combination, hunger for success, rising to the occasion, and regaining confidence and composure.
Nepal can finish strong only If they put their act together and execute the game plan efficiently. They will be put to the test yet once again.

By Sushil,Thapa, Fairfax,VA, USA