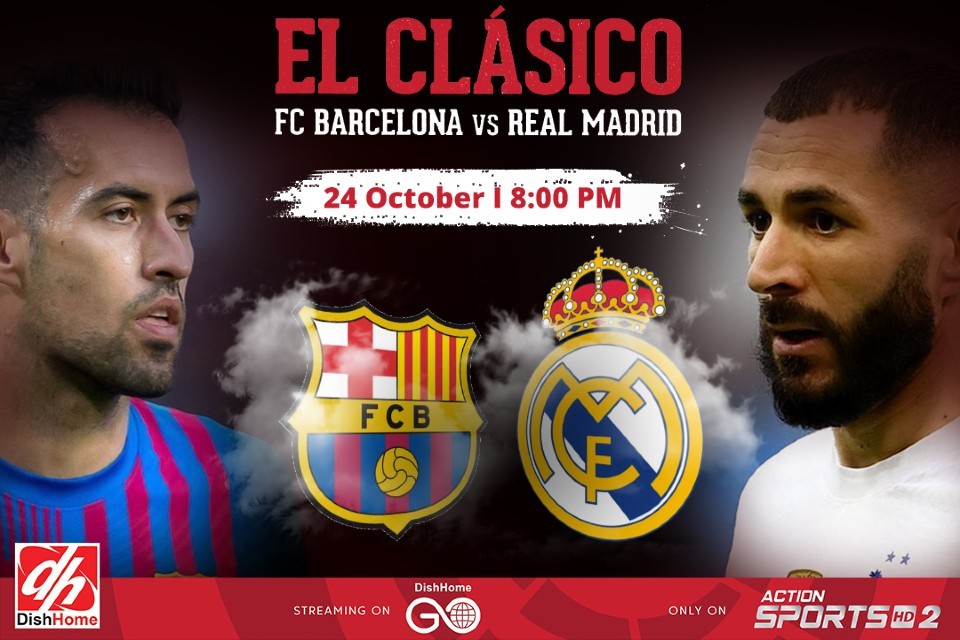 The first LaLiga season's El Clasico is approaching. Barcelona vs. Real Madrid is scheduled for 8:00 pm as per Nepali time on Sunday, October 24, 2021, at Camp Nou in Barcelona.

Real Madrid is in strong form this season in Laliga. Barcelona is struggling to get a hold of its original pace.

Both clubs have played eight games in the league. Barcelona is two points behind Real Madrid. Barcelona is aiming to defeat Real Madrid in its home ground. Real Madrid is eager to beat Barca too.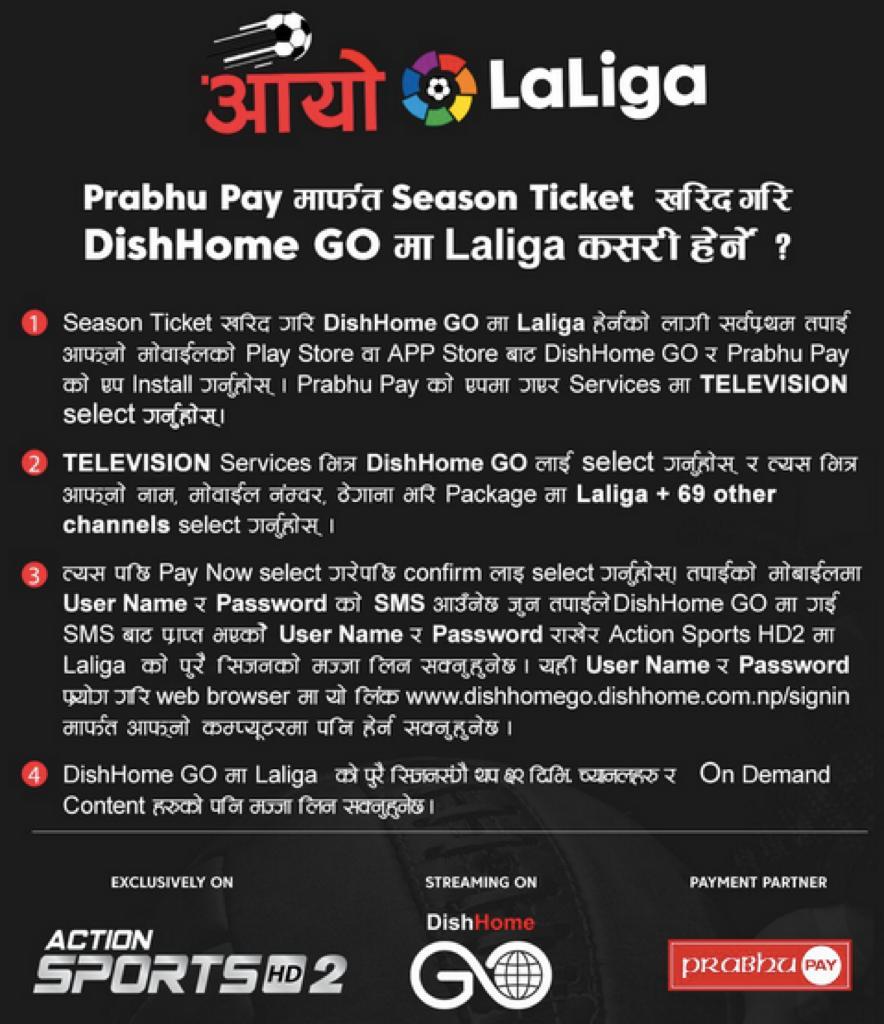 With 17 points, Real Madrid remains in 2nd position in the LaLiga table after 5 wins, 2 draws, and 1 loss. Barcelona is in 7th position in the standing with 15 points after 4 wins, 3 draws, and one loss. Real Sociedad which is at the top of the table has 20 points from 9 games. Barca's initial performances were affected as its key players were refrained from the games due to injury. Except for the loss with Espanyol with 2-1 on matchday 8, Real Madrid is in fantastic form.

The captain of Real Madrid, Karim Benzema is at the highest level of his career. Benzema scored 9 goals in the initial 8 games of Real Madrid and assisted to 7 goals. He stands top in the list of highest goal scorers and he is equally supported by Vinicius who has scored 5 goals and assisted for 2.

Memphis Depaye's performance for Barcelona has been incredible too. He has contributed to filling the void of Messi in the team. He scored 4 goals and assisted to 2 goals in 8 games. Barcelona is preparing to get its injured striker Sergio Aguero and Ousmane Dembele in the El Clasico. Aguero, who joined Barcelona this season from club Manchester city, was injured in initial practice.

Barcelona has won 16 games of 29 last El Clasico games. Real Madrid won 13 games and 10 games finished to draw. Real was beaten in its home ground by 1-0 in March 2019. Afterward, Real has been winning as it won 3 games of 4 and 1 ended in a draw.

The two giant football teams have played a total of 182 games in LaLiga in which Real Madrid won 75 games, Barcelona won 72 games and 35 finished in a draw. Both teams played 246 El Clasico where Real Madrid won 98 games, Barcelona won 96 games and 52 finished in a draw.

Overall El Clasico, Real Madrid has scored 410 goals, Barcelona scored 401 goals. The upcoming El Clasico is the 247th official clash between Real Madrid and Barcelona. Audiences and football fans worldwide are waiting eagerly to witness the magical game and see who will claim the win?

History of El Clasico
Any football match between rival clubs Barcelona and Real Madrid is named El Clasico. The rivalry between these two football clubs and their match heats up the world of football fans on the planet.

This is one of the biggest football games in the world and among the most viewed annual sporting events after UEFA Champions League Final. These teams clash in leagues like Spanish Championship, UEFA Champions League, Copa del Rey, and LaLiga. Madrid and Barcelona are the two largest cities in Spain, and they are sometimes identified with opposing political positions.

Real Madrid is viewed as representing Spanish nationalism and Barcelona is viewed as representing Catalan nationalism. The two clubs are among the richest and most successful football clubs in the world. Catalonia suffered desperately under the fascist rule in Spain. So the Catalans use this opportunity for expressing their identity as well as to revenge on those who have oppressed them.

El Clasico without Messi and Ramos after 16 years

Lionel Messi and Sergio Ramos hold the record of the most appearances in El Clasico. Both players played the most important match in Spain 45 times. For the first time in 16 years, the El Clasico match will be played without the presence of either Sergio Ramos or Lionel Messi. Both Messi and Ramos have left Spanish football and joined Ligue
1 with Paris Saint-Germain ( PSG).

After having been rivals for years in El Clasico, Messi and Ramos are now playing as teammates at PSG. Ramos has been in Real Madrid since 2005 and Messi entered Barcelona as a junior team since 2000. Messi who spent 21 years in Barcelona and Ramos together left their club this season.

Due to the notable absence of two-star players, some predict the charm of El Clasico to go down. But majority believe that the significance, history, and excitement of the games won't be affected due to the absence of its particular players. The captain of Real Madrid, Karim Benzema states that El Clasico is historic and its popularity is increasing every day.

"It doesn't matter about the players who are there, who have left, or who will join. Real Madrid vs Barcelona is historic." Karim Benzema said. He added, "The names change but Real Madrid vs Barcelona will always be Real Madrid vs Barcelona, the biggest game in the world".

Such assumptions were made during the departure of Cristiano Ronaldo from Real Madrid 3 years back, but the significance and glory of El Clasico remained the same.

Live Broadcast on DishHome's Action Sports HD 2

One of the top leagues of the world LaLiga is broadcasted by DishHome on Action Sports HD2 first time in Nepal. Football fans can watch the live battle between Barcelona and Real Madrid, El Clasico on Action Sports HD2.
DishHome acquired the special rights for LaLiga pay-TV and digital broadcast. DishHome is exclusively broadcasting every game of LaLiga on Action Sports HD2.

To watch LaLiga football fans need to connect to DishHome. DishHome customers can get LaLiga season tickets on SIM TV, Prabhu TV, and DishHome's OTT (DishHome Go).