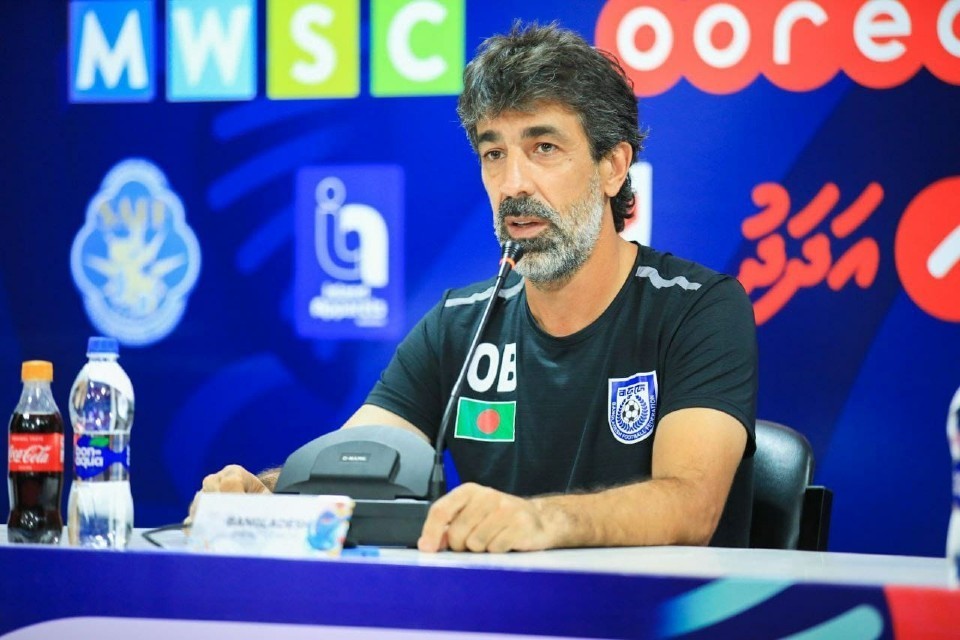 Bangladesh take on Nepal on Wednesday on their own quest of making the final of the SAFF Championship.

Bangladesh head coach Oscar Bruzon spoke to the press ahead of the game and sounded pretty confident in this team to make the final to be played on Saturday.

More than that, he also asserted that this match serves more cause than just getting to the final.

He also admits that he is happy to be in the position to fight for the place in the final and that it was something he wished for. "Our direct rivals I thought were Maldives and Nepal, we couldn't get what we wanted against the hosts and football has showered us with another opportunity to try to make it against Nepal", he added.

The Spaniard also added that only wins and losses don't represent success and failure and that his team has done an excellent job and will continue to do so tomorrow to try to reach the final.

"We're here representing the football culture in Bangladesh and let's not think win or loss is success and failure and boys have done an excellent job and tomorrow we play to be in the final", said Burzon.

The man appointed just before the tournament while still being the Bashundhara Kings manager was also full of praise for the football that the Nepali team plays under Abdullah Almutairi.

"Nepal has certain characteristics and we need to be aware of that and they are not gonna be easy to keep possession against, they are not gonna play in their own half, they will play vertically, are excellent in central areas of the pitch", Burzon said about the Nepali team while still asserting that they are gonna go for the win.

Bangladesh have a worrisome record in deciders in the past but the Spaniard was in no mood to think about the past. He waved off the questions about the past records and said that his team comprised of the best of the domestic league and that his team will do everything possible to make the final.

He also admitted that Nepal will have to decide to either play for a win or a draw but his team was clear of their objective and will go for the win.