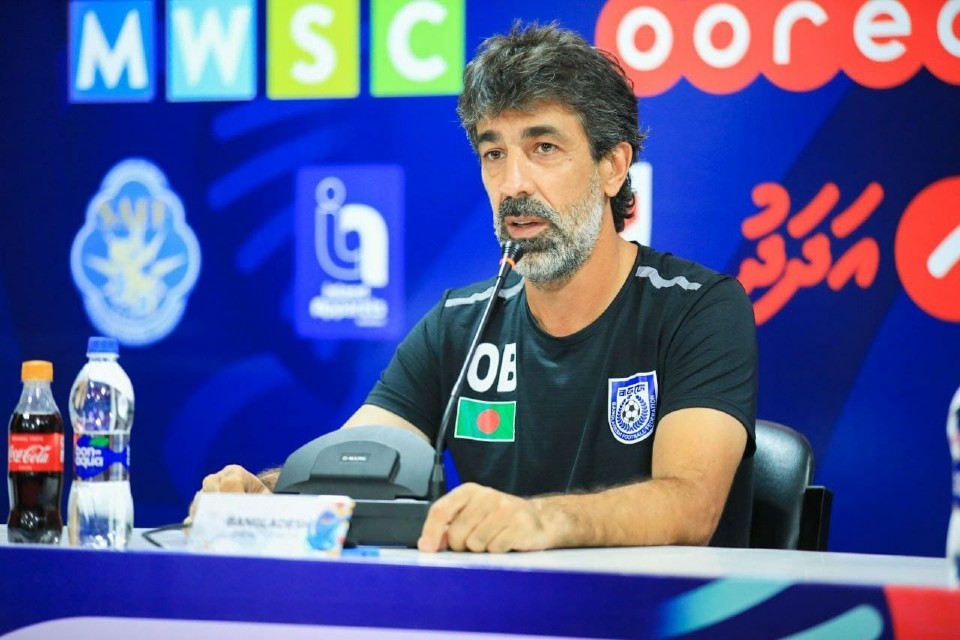 Bangladesh hasn't defeated Maldives in 18 years. 


Coach Oscar Bruzon said they want to accumulate points against Maldives today in SAFF Championship 2021.

"Everything is challenging for us. We approach the game one-by-one. In fact, 
Maldives hav more challenges. It is like final for them.
We are reaching good in standing and we don't want to spoil it", said Bruzon who handled the team few weeks before.

Bangladesh are in second position with four points from two matches.

"We don't mind who are the hosts and what are the ranking. It is going to be 50-50 match", added the Spanish coach.

The match will be played at national stadium at 9:45 PM NST.