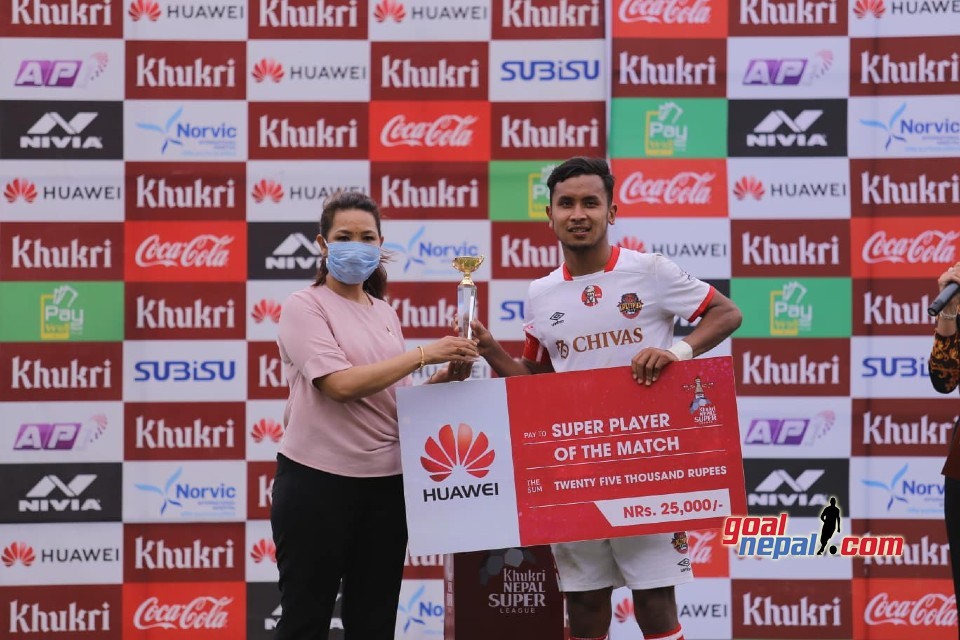 Lalitpur City FC skipper Anjan Bista has been adjudged the super of the player back-to-back.

Bista - who scored a brace and provided one assist in 4-0 win over Biratnagar City FC - received NRs 25,000 cash.

With 4-0 win, Lakhey have confirmed their place in play-offs whereas Purbeli are out from the campaign.

Meanwhile, Dona Thapa has been adjudged the NIVIA emerging player of the match. He received NRs 10,000 cash.