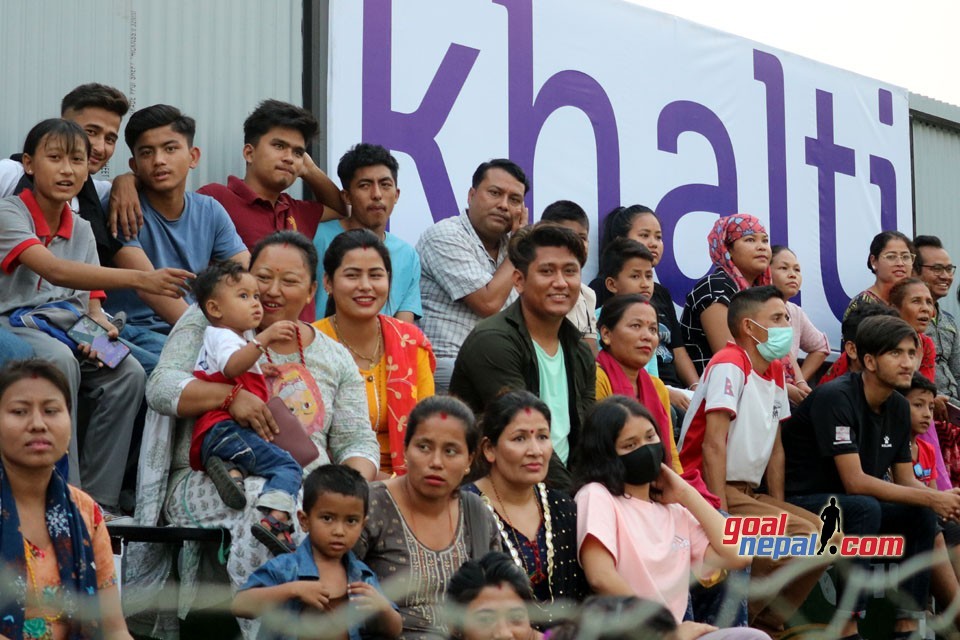 Khalti Digital Wallet and Payment Gateway has become the official ticketing partner of the 11th Jeetpur Simara Gold Cup Football Tournament - 2077. Organized by Nawa Jana Jagriti Yuwa club, it is happening at Simara Stadium, Bara from April 13-24.
In every purchase of the ticket, fans will get a flat 20% Cashback and 5 of them will get 100% Cashback in every match. This was finalized after Jonaam Bhurtel, Assistant manager - Business Development at Khalti, signed an MoU with NJJYC President Ramchandra Lama in Simara.
"We are very proud to be associated with the NJJYC for this cup as an official ticketing partner. Now, fans can easily buy match tickets through Khalti. This will generate more awareness about digital literacy in local areas and help football fans to enjoy the matches without waiting for the ticket in the line", said Bhurtel.
President Lama said, "We are glad to join hands with a leading Digital Wallet - Khalti. As fans can now easily buy match tickets through the apps, this will help us in many ways. The most important thing is we are going digital. We are also giving away cashback to those who buy tickets through Khalti".
The winners will get NRs 7 lakh.
To encourage fans to support wholeheartedly, Khalti is also giving away Rs. 2000 Coupon for fans. In every match, this will be awarded to one of the fans in the stadium who'll do something special in the support of the team like face painting, cheering, etc.
GoalNepal.com is the official partner of the event and will stream all matches LIVE from its Facebook page where Khalti Coupons will be given to the viewers.

Khalti, launched in January 2017, is an emerging mobile payment solution in Nepal that offers fast and secure digital payments, ultimately saving users' time and energy. It provides various utility bill payment services, mobile, and DTH recharge, domestic flight and hotel booking, movie and event ticketing, newspaper subscriptions, online shopping sites payments, and insurance premium payments among various other digital payment services. Khalti also saves money by providing cashback on almost every utility bill payment service. Khalti is a licensed Payment Service Provider from Nepal Rastra Bank. Currently, more than 14 lakhs of people regularly use Khalti for regular bill payment services.
How to download the Khalti app and make digital payments?
Khalti's mobile app can be downloaded from https://khalti.com/app