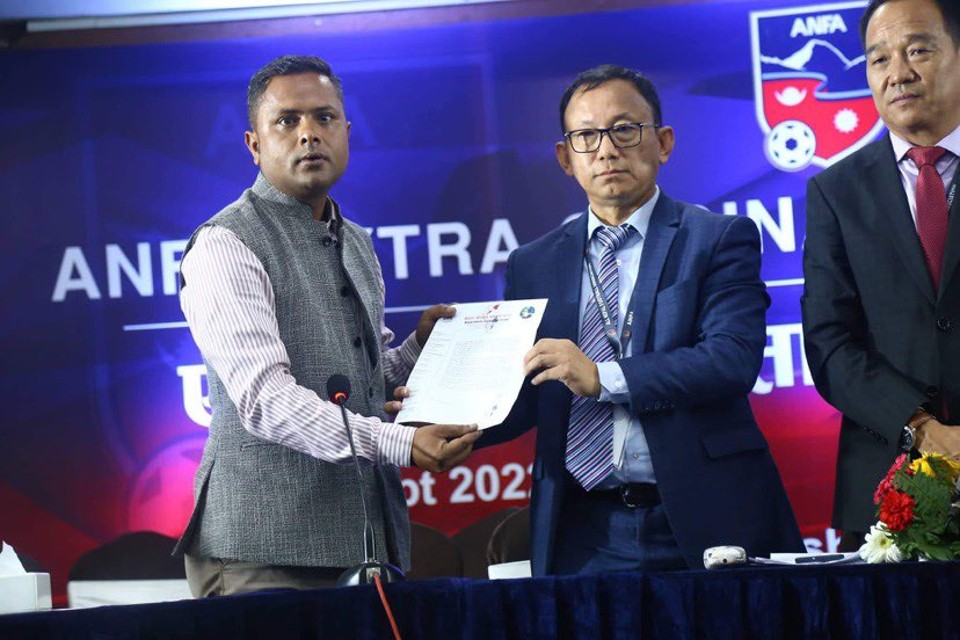 The Nepal Sports Journalist Forum (NSJF) has submitted a letter of attention to ANFA demanding action against the acting Head Coach of the Nepali National Football Team, Pradip Humagai, demanding action. The secretary of the forum, Anjan Khadka, on Wednesday submitted a letter to the president of All Nepal Football Association (ANFA), Pankaj Bikram Nembang.
According to NSJF, Humagai acted against the dignity of the post by presenting himself offensively to the sports journalist in the post-match press conference of the friendly between Nepal and Bangladesh. In the letter submitted to ANFA, NSJF have mentioned that they are expecting action against Humagai from ANFA.
The letter reads: "During the program, coach Humagain made baseless accusations against Nepali sports journalists. We would like to draw the attention of the All Nepal Football Association (ANFA) to his reprehensible presentation and claim. We also request Humagai to take necessary action stating that this type of behavior is completely unacceptable for the platform. We also warn not to behave this way towards the platform in the future."
The present relationship between ANFA & NSJF will also be affected by the behavior of Humagai, as mentioned in the letter.
Humagai was appointed the interim head coach to see off the friendly played on Tuesday in Kathmandu. Nepal defeated Bangladesh 3-1 thanks to a stellar hat-trick from Anjan Bista.
Letter submitted by NSJF: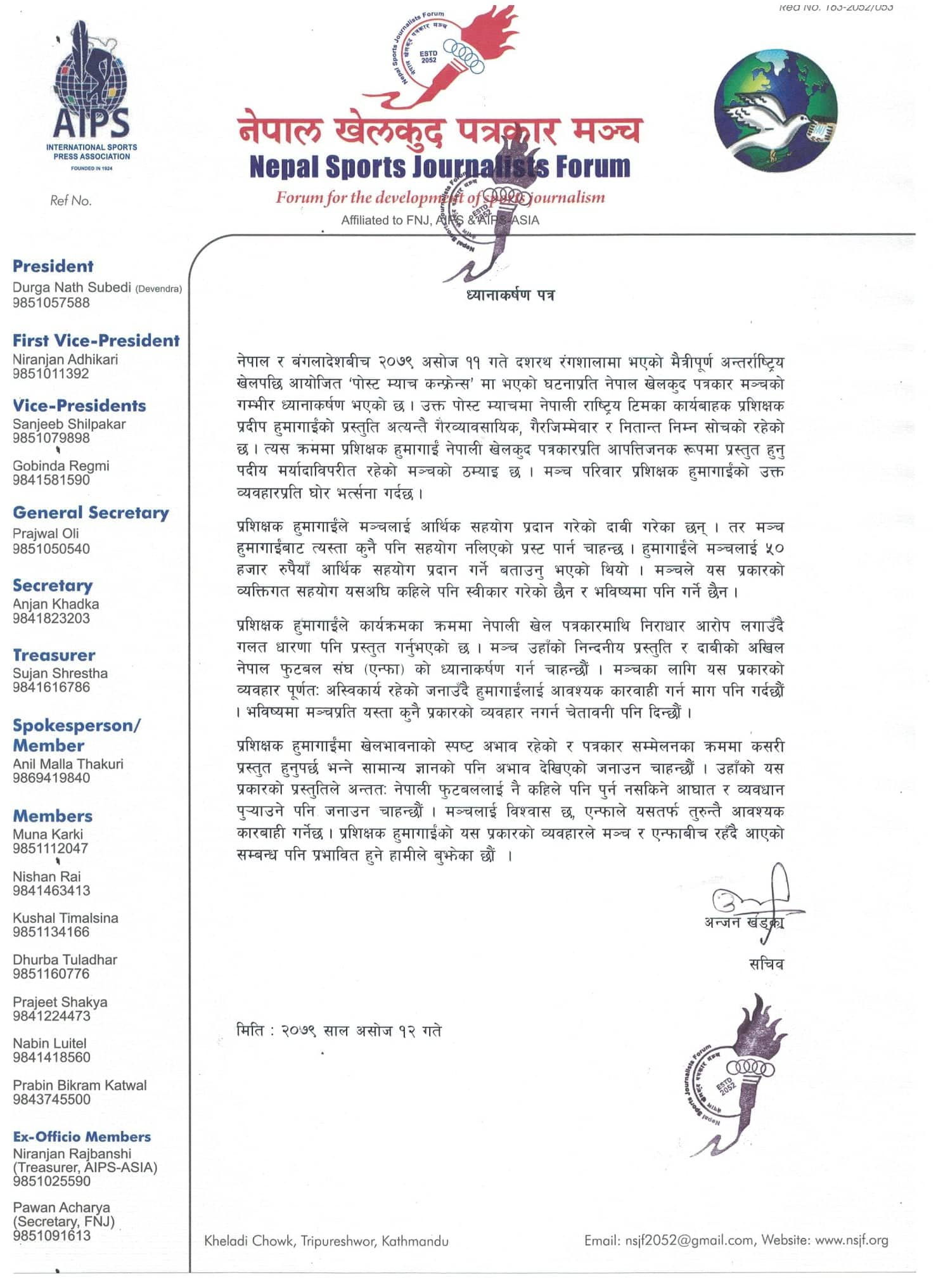 5th Jhapa Gold Cup: Jhapa XI Vs Sankata Club (2-0) - MATCH HIGHLIGHTS