Gorkhalis Abroad
USA: Harrisburg Win Inter-state Veterans Tournament
USA: Harrisburg Win Inter-state Veterans Tournament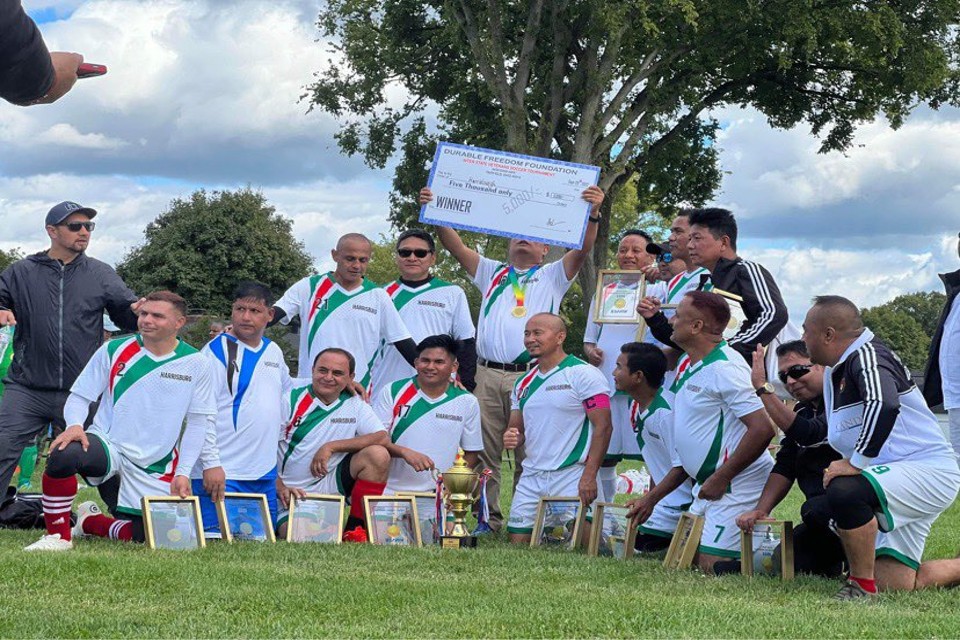 Durable Freedom Foundation concluded its First Real Inter State Veterans Tournament on September 25.
Harrisburg defeated Pittsburg Vet 4-2 to win the tournament. They came back from two goals down to add four goals of their own.
The prizes of $5000 and $3000 were awarded to the winner and runners-up, respectively.
Cleveland Vet was declared the Fair Play Team and was awarded with a trophy and cash prize of $1000. Krishna Lal Dahal was awarded the Most Valuable Player of the Tournament.
In a simple ceremony, the program was concluded with a vote of thanks from Prakash Sharma.
NEPAL WOMEN'S VS KYRGYZ REPUBLIC 8-0 | MATCH HIGHLIGHTS