South Asia
SAFF U18 Championship 2019: Bhutan Lands Kathmandu
SAFF U18 Championship 2019: Bhutan Lands Kathmandu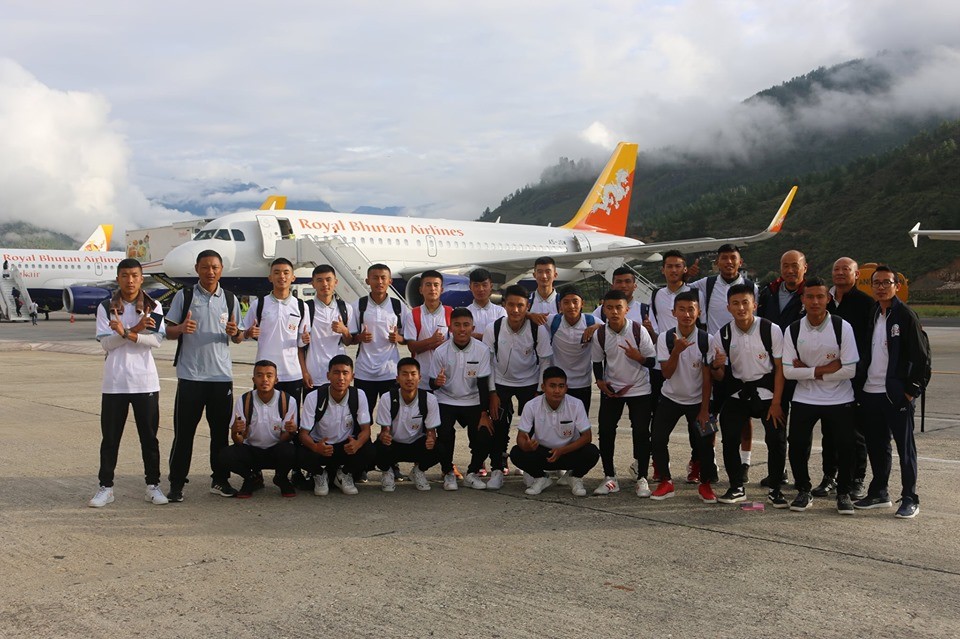 Bhutan U18 national team has landed Kathmandu today to take part in SAFF U18 championship 2019.

Nepal is hosting the event at Nepal APF HQs from September 20-29.

Six SAARC countries are taking part in the event.

Bhutan is grouped with hosts Nepal and Maldives. They will take on Nepal on September 22.