Province 4
Kaski: Foundation Stone Laying Ceremony Of Pokhara Stadium Held
Kaski: Foundation Stone Laying Ceremony Of Pokhara Stadium Held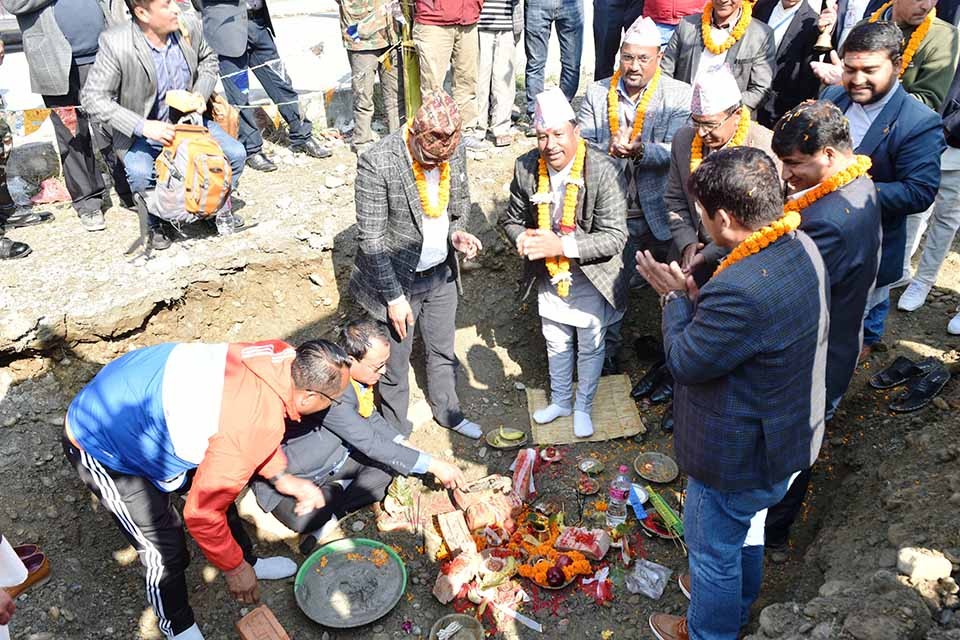 Foundation stone laying ceremony of Pokhara stadium held on Sunday at Pokhara sports complex.



Sports minister Jagat Bishwokarma and NSC member secretary Keshab Bahadur Bista laid foundation stone. 



Nepal government is spending Nrs 1,28,22,18,174.90 for the stadium. Indian company along with Nepalese JV are constructing the stadium, which is expected to be ready in just eight months.

Nepal is hosting SA Games in December in two metros; Kathmandu and Pokhara.