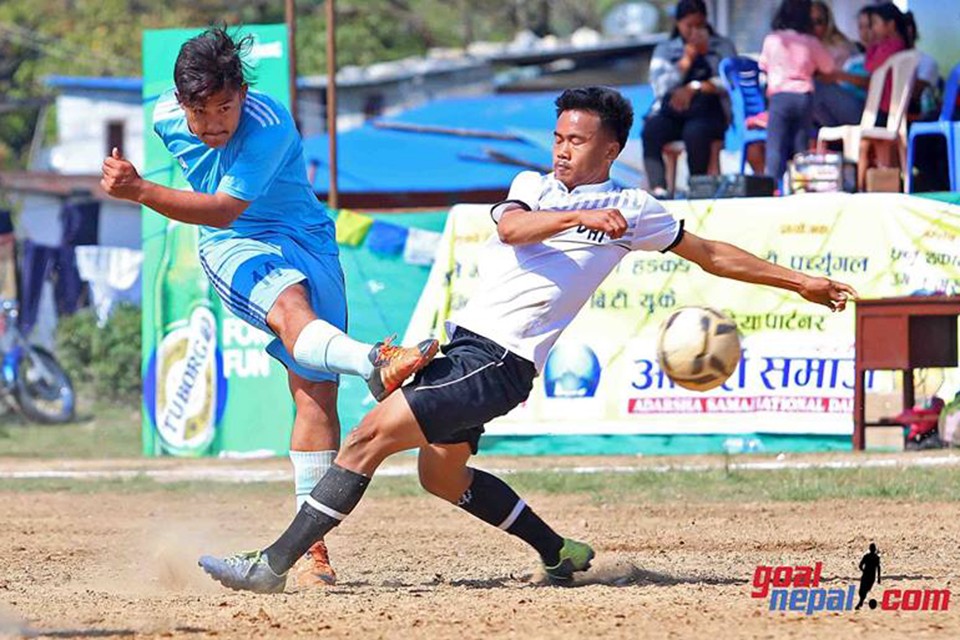 Sangam FC A thrashed Lamachaur FC 5-0 in 13th B.T Cup played in Old Tudikhel, Pokhara on Tuesday.

Gairi United Kaskeri registered 2-1 win over Lakeside B.

Fedi FC won 1-0 against Deep United, Simpani FC defeated Magarthok 3-2 on penalties, Bagar Bhai khalak beat Daud FC 2-0, AB United ousted Changa Chait 3-1, B13 sidelined New Generation 2-0 and Dip United defeated Narayan Gopal FC 2-0 in other matches.

Buddha tole youth club is organizing the championship, which has a winning purse of Nrs 1,31,111. Runners up team will get Nrs 80,111.