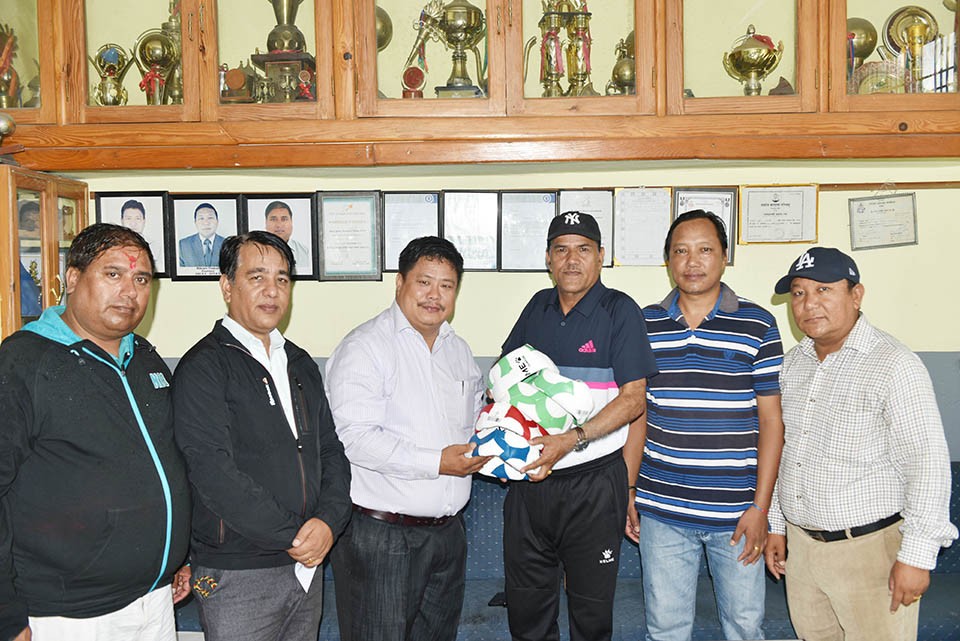 All Nepal Football Association (ANFA) has supported three football academies in Pokhara, Kaski.

ANFA provided 15 footballs - 5 each - to Sahara football academy, ANFA Kaski academy and Bishnupaduka football academy.

ANFA VP Krishna Thapa handed over five footballs to Sahara club on Monday.

"We are concentrating more on grassroots football", said Thapa at Sahara club office.