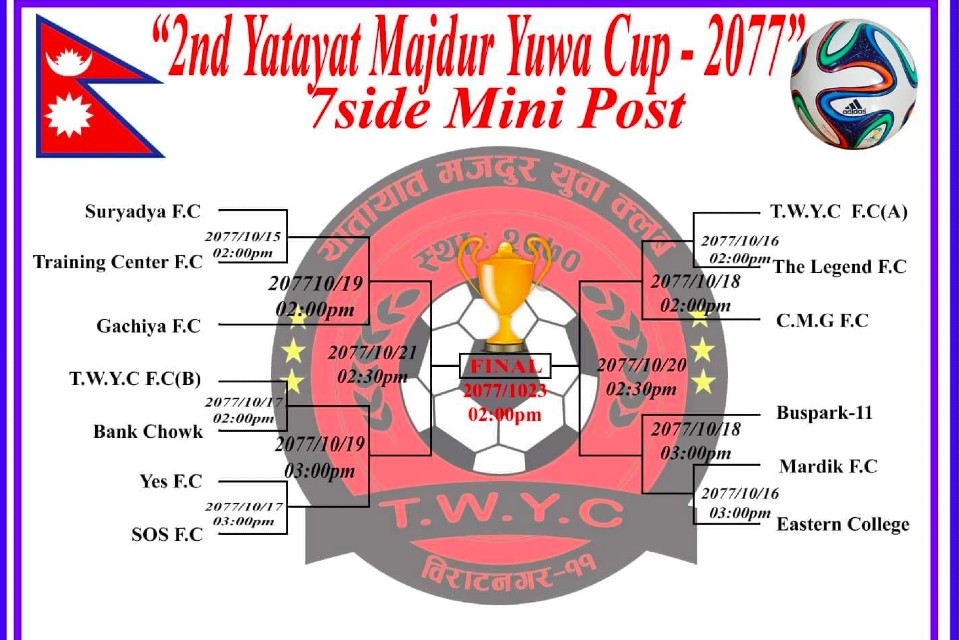 Yatayat Majdoor yuwa club is organizing 2nd Yatayat majdoor cup from Magh 15 in Biratnagar, Morang. 



13 teams are taking part in the event. The final match will be played on Magh 23.



Suryadaya FC will play against Training centre FC in the opening match.

GoalNepal is the official web partner of the event.
6th Rumpum Udayapur Gold Cup: Morang Stuns Nepal Police - MATCH HIGHLIGHTS