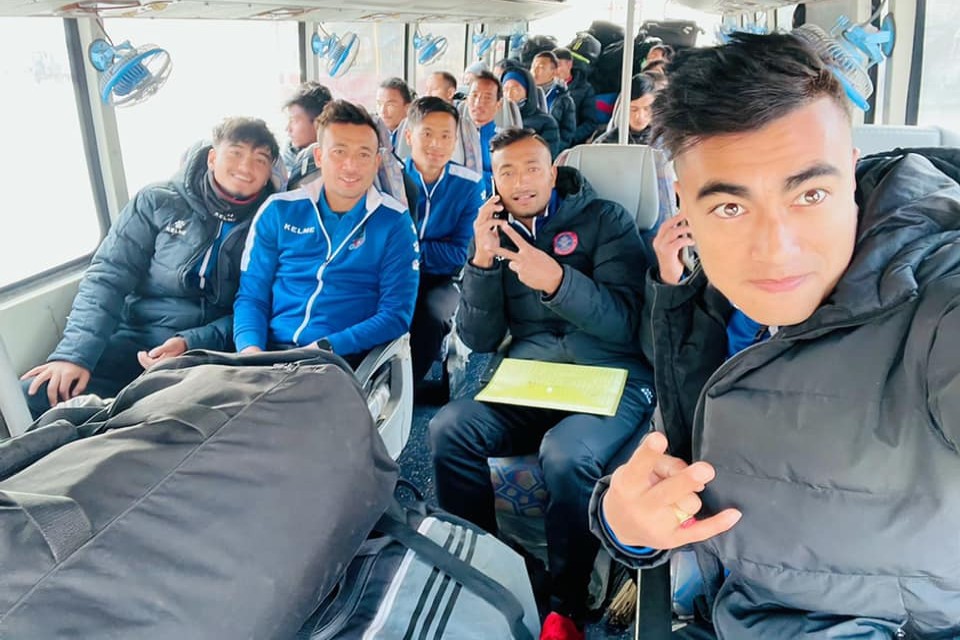 Nepal national team has moved to Pokhara this morning via road to set up a closed camp.

All Nepal Football Association (ANFA) decided to hold the camp in Pokhara to avoid crowd and city chaos. The FA hasn't made it clear for how long the team will be in Pokhara.

Nepal is preparing for upcoming four nations cup and for FIFA World cup qualifiers. Nepal is playing against Australia, Jordan and Chinese Taipei in coming months.

The team will train at Pokhara international stadium. Caretaker head coach Bal Gopal Maharjan is handling the team until the FA appoints new foreign head coach.
Nepal National Team Training At Pokhara Stadium