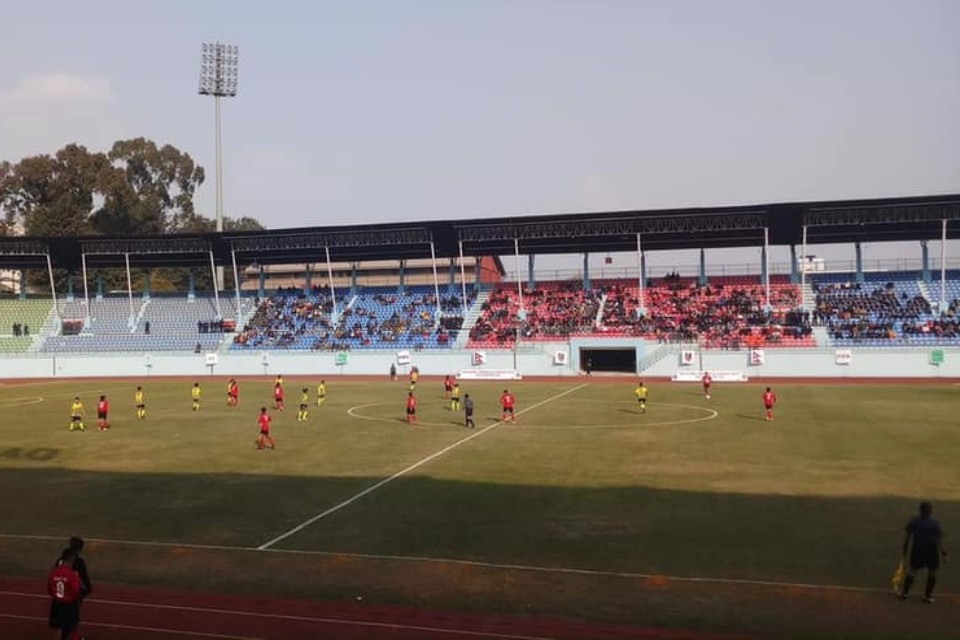 National women's league 2021 got underway at Dasharath stadium on Wednesday.

Tribhuwan Army women's FC played out 0-0 draw against Nepal Police women's Team in the opening match.

All Nepal Football Association (ANFA) organized the opening match at Dasharath stadium to let the people know that football is officially back to play. The match was organized at the stadium after a hiatus of ten months due to glocal pandemic.

Nepal APF Women's Team will play against Chandrapur Municipality, Rautahat and Biratnagar Metro will meet Waling municipality on Thursday. 


Seven teams are participating in the league that will run for just 15 days. Remaining matches of the league will now be played at ANFA complex. The final match will be again played at the main stadium.

The participating teams are:

Chaudandigadhi municipality (Udayapur), Tribhuwan Army FC, Nepal APF, Biratnagar metro, Waling municipality, Chandrapur municipality and Nepal Police Club.

Winning amount

The champions will get NRs 15 lakh.
Friendly Match: Nepal U15 Girls Team Vs Bhutan U15 Girls