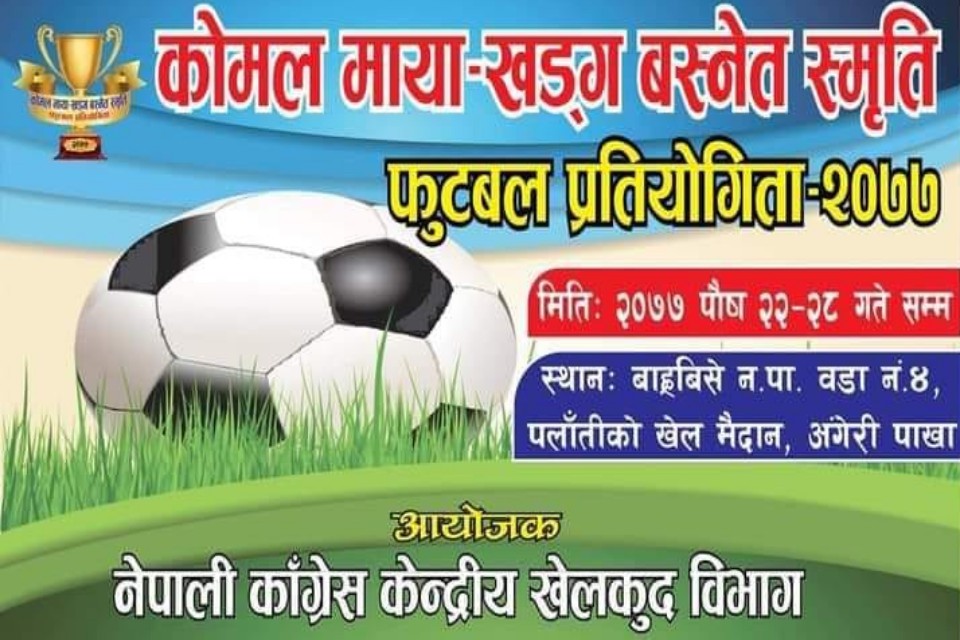 Nepali Congress central sports department is organizing Komal Maya -Khadga Basnet Memorial 9-A-Side football tournament from Wednesday. 



The event will be played at Palati sports field, Angeri pakha Sindhupalchowk. 



Teams from Sindhupalchowk are taking part in the event, which is organized in memory of late Komal Maya & Khadga Basnet.

GoalNepal is the official web partner of the event and will stream all matches LIVE.