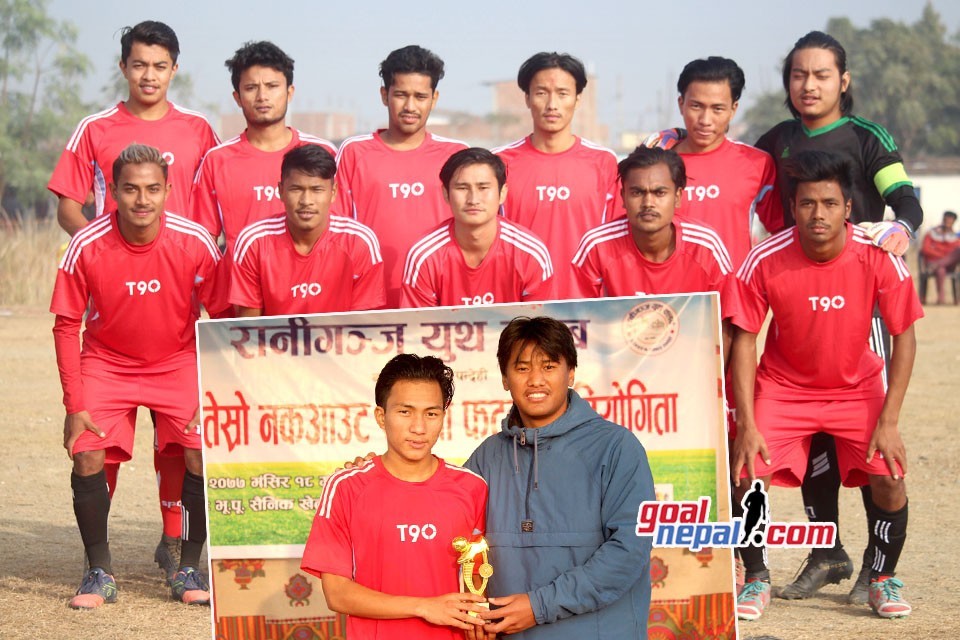 Hosts Ranigunj youth club has entered semifinals of 3rd Ranigunj cup football tournament in Rupandehi.

Ranigunj (A) defeated New Era Academy 4-0 in quarterfinal match played on Monday.

Nishan Sunar, Gaurab Budhathoki, Sabi Gurung and Sarad Chhetri scored apiece for the winners.

Alish Magar became the man of the match.

Saubhagya yuwa club is playing against Pharsatikar yuwa club in first semifinal match today.

The championship has a winning purse of NRs 40,000. Runners up team will get NRs 20,000.