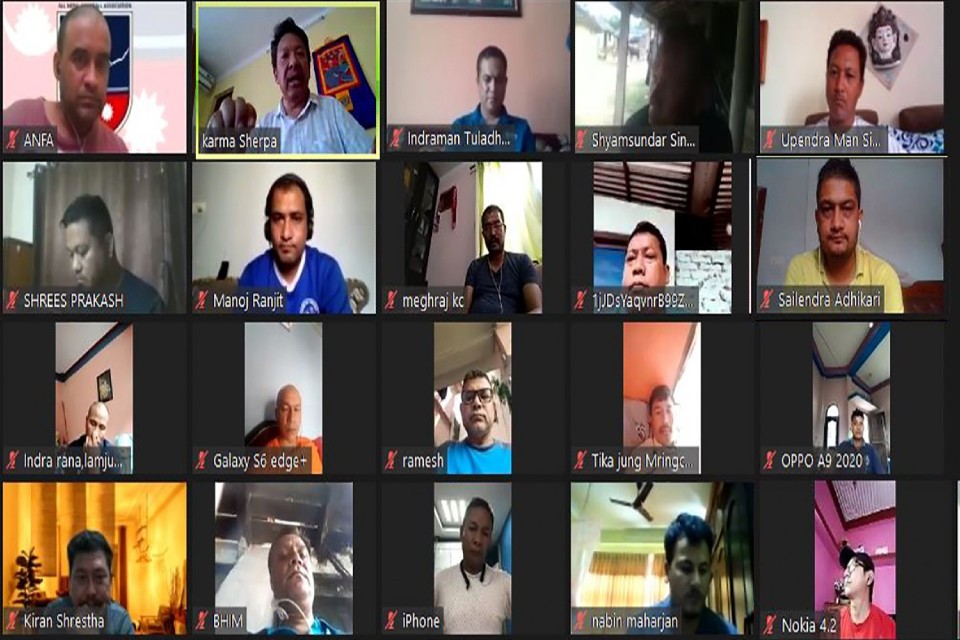 ANFA hosted a webinar on Thursday in which it reviewed its online reporting system designed for its coaches.

ANFA said coaches from province 2 and Gandaki provinces took part in the webinar and discussed about the challenges they are facing during this unprecedented times.

All Nepal Football Association (ANFA) organized the second phase of review on its online reporting system on Thursday.
The review was organized by the ANFA Technical Department and ANFA officials including chairperson, vice chairperson, general secretary, department chiefs and province and district level coaches from Province 2 and Gandaki Province took part in the discussion.
ANFA head of coach education, Sanjeet Singh hosted the program in which ANFA prez Karma Tsering Sherpa, VP Upendra Man Singh, general secretary Indraman Tuladhar also took part.
Look Of Dasrath Rangasala In COVID Pandemic