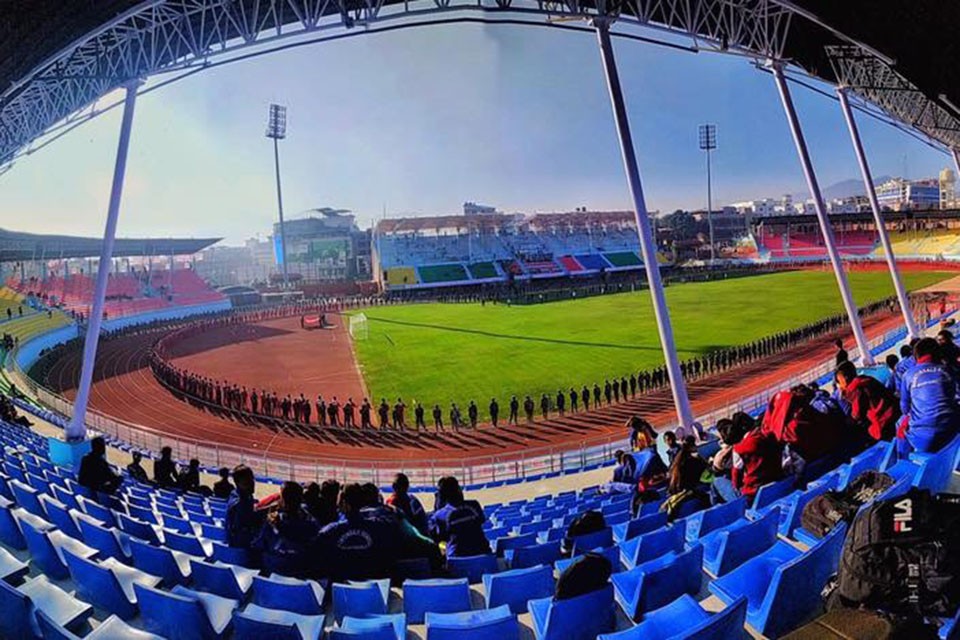 Nepal government has lowered budget of youth & sports ministry for new fiscal year.

Finance minister, Dr. Yubaraj Gyawali presented the budget on Thursday in Kathmandu in which he mentioned that the budget of the youth & sports ministry was Nrs 2,36,0000,000 (Approx 19,486,048.00 USD).

The government has lowered the budget for new fiscal year by more than 1 arba. Last year budget of the ministry was 4 arba.

This has definitely made sports authorities disappointed.

However the minister Gyawanli said the budget would be utilized for the construction of new infra.

What do you think about the budget of sports?

Do you have anything to say? Please comment below.


Look Of Dasrath Rangasala In COVID Pandemic