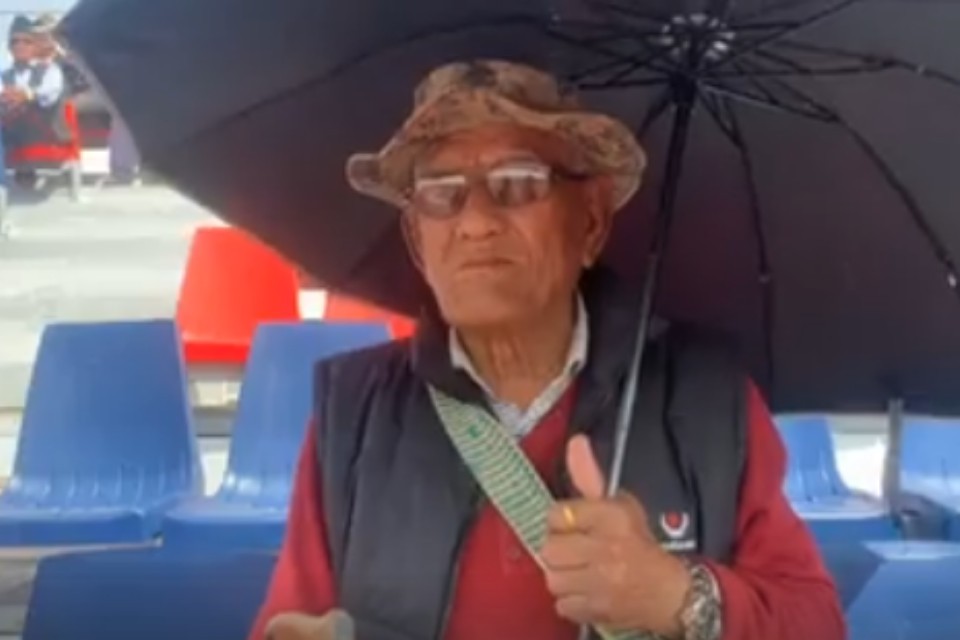 Despite COVID19 threat, thousands of Nepalese football fans flocked to newly constructed Pokhara stadium on Thursday to watch the opening match of 18th Aaha! RARA gold cup football tournament.

Among them, 86 year old, Jagat Kaji Gurung attended the match with umbrella. (There is no roof fixed in the stadium).

"It's a heaven now", said Gurung, whose favorite clubs are Nepal Police, Army and MMC.

"Things have changed a lot. Now we can watch the match easily. We can sit on the seats (!)", he added.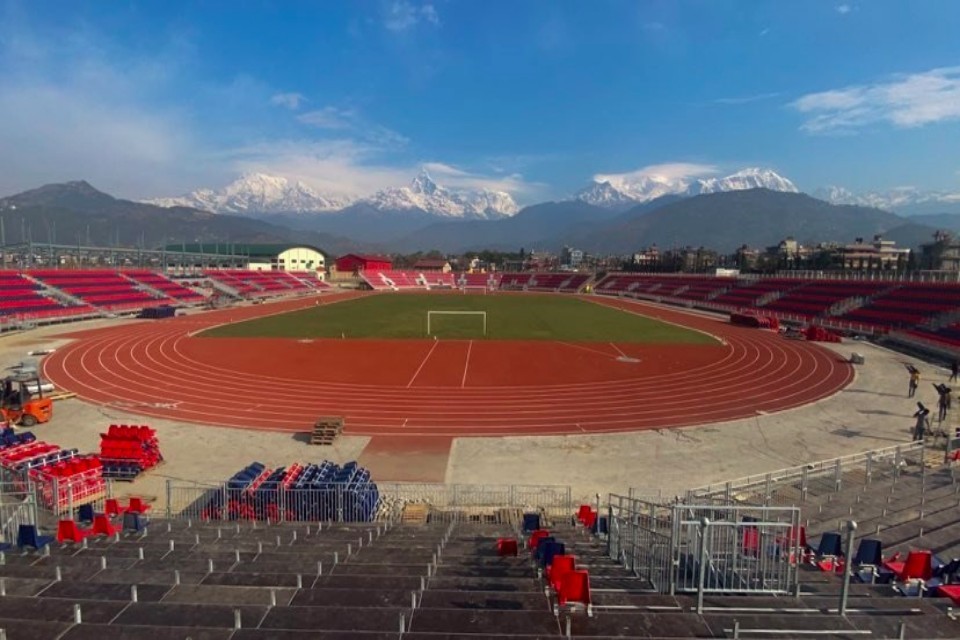 Nepal government has spent more than Nrs 125 cr to construct the Pokhara stadium.

Another veteran football lover, Bhesh Jung Gurung also expressed his satisfaction to watch the match in newly constructed stadium.

"Now it is fun to watch the match. We used to watch the match from clip", he remembered.

However, there are still so many things to complete at the complex. Dressing rooms, post match conference rooms, rest rooms, parking bays are still being constructed.

The contractors are expected to complete the project next month. National sports council granted permission to host the event at the stadium in a special plea from Sahara club.

Watch video:

Suman Gurung, GoalNepal