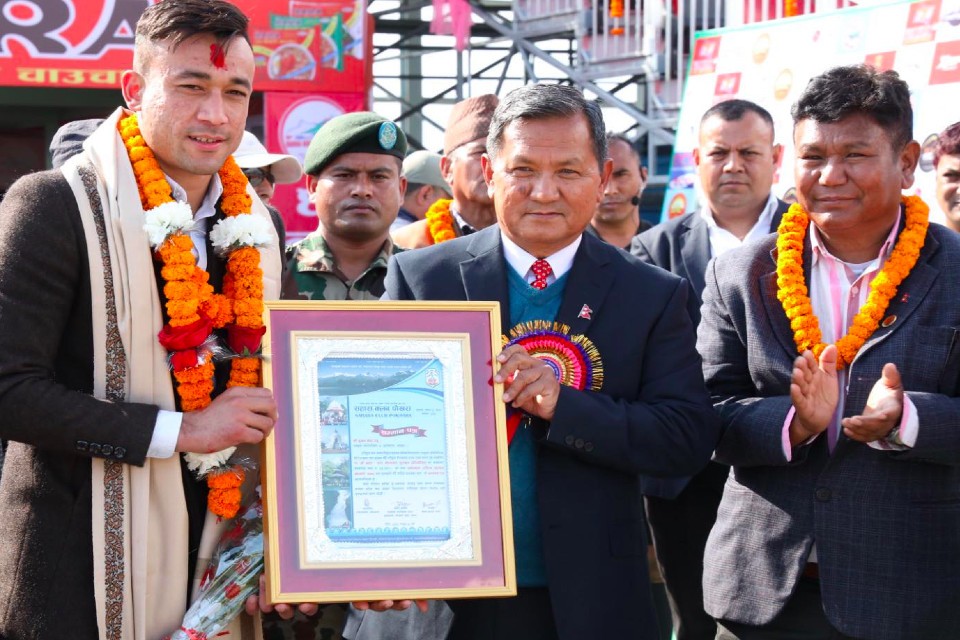 Sahara club has honored SAG gold medalist captain Sujal Shrestha with Nrs 35,000 cash in Pokhara.

The club honored him with Nrs 35000 plus memento after receiving recommendation from ANFA, Referees & NSJF.

Shrestha led Nepal Olympic team to gold medal in 13th SA Games held in Kathmandu at the end of last year.

Gandaki CM Prithvi Subba Gurung handed over the reward to Shrestha in the inauguration of 18th Aaha! RARA gold cup on Thursday.
POKHARA STADIUM - 10% WORK IS STILL LEFT