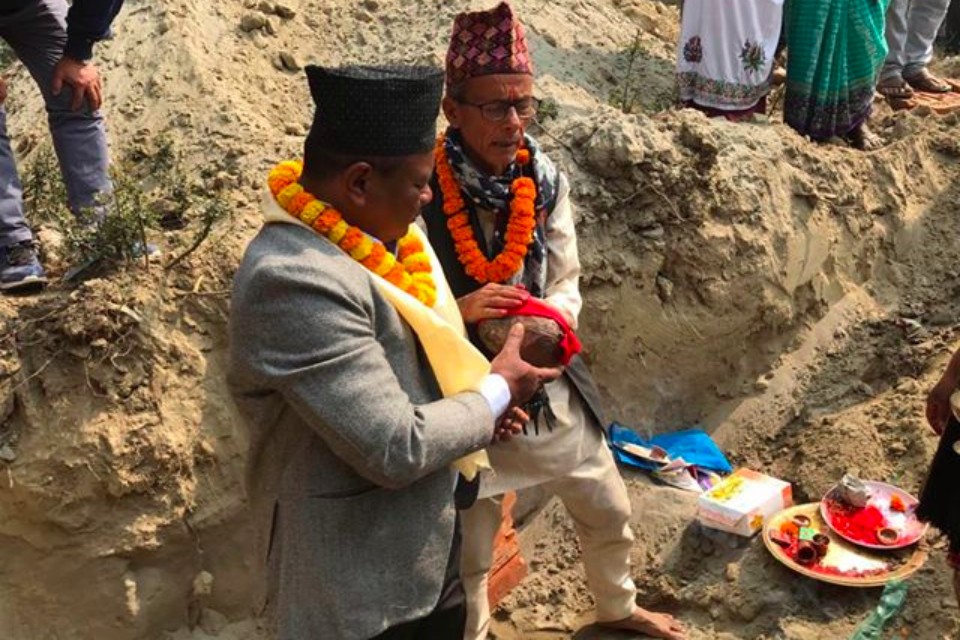 Duhabi municipality has laid foundation stone of Duhabi stadium recently.

Mayor Bed Gachhadar laid the foundation stone in the presence of ANFA officials and other officials.

The municipality is investing Nrs 1 crore and province 1 government is adding Nrs 1 crore 50 lakh to the project in the initial phase.

The total estimation of the project is Nrs 20 crore.