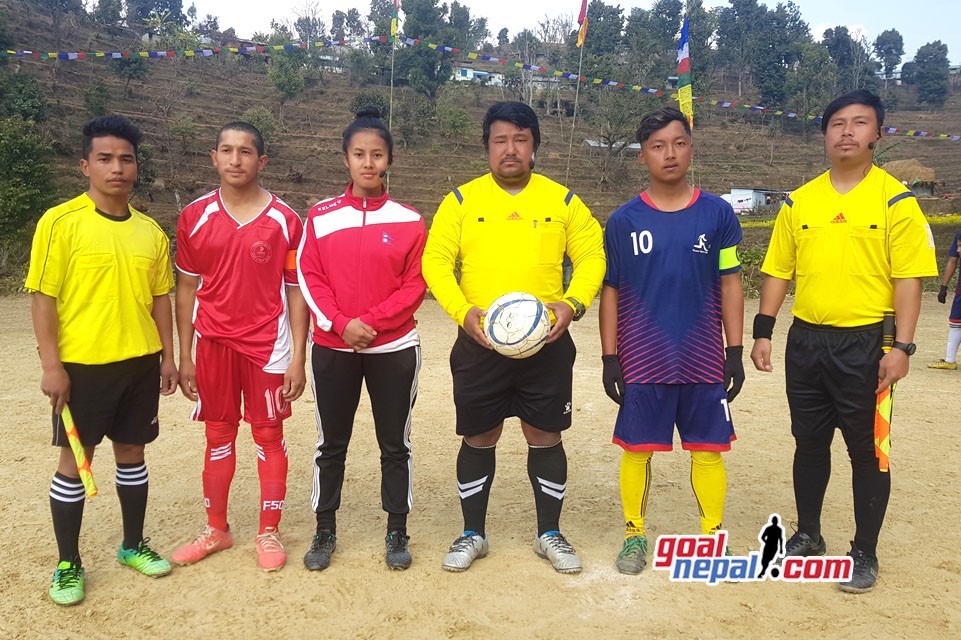 2nd Nagini cup got underway at Myagang, Nuwakot on Monday.

Four matches were played in the opening day.

Phalate yuwa club defeated Jana Awaj yuwa club 1-0 in the opening match. Ratna Tamang scored the match winner.

In other matches, Him Sikha yuwa club defeated Juntara yuwa club 4-2 PSO and Nagini A defeated Purano pani yuwa club 2-1.

Naginithan yuwa club is organizing the championship, which has a winning purse of Nrs 80,000.
Nuwakot XI Wins Title Of 2nd Nuwakot Gold Cup