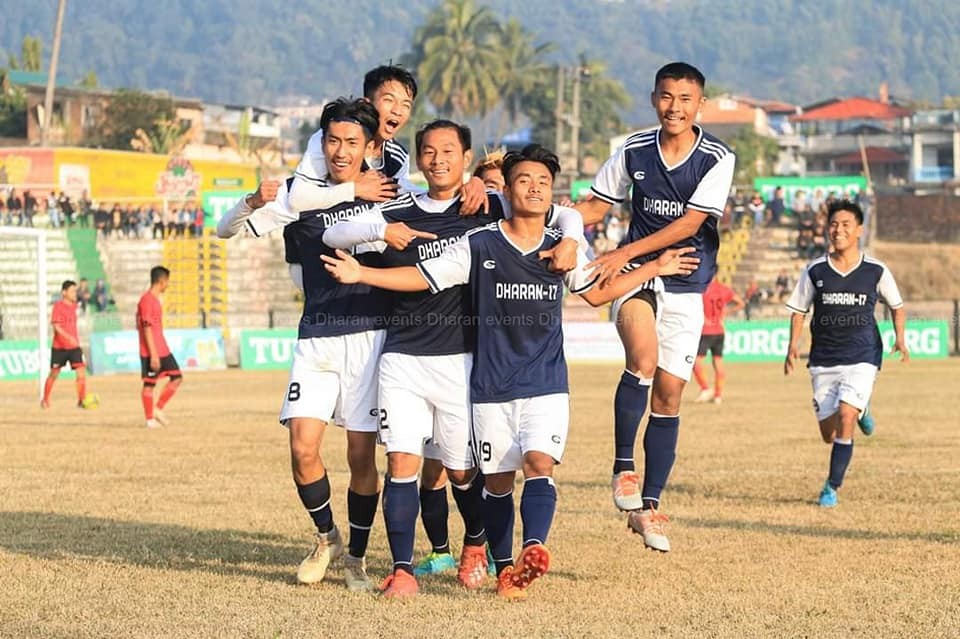 Dharan 17 has entered semifinals of Godhuli running cup in Dharan, Sunsari.

Dharan 17 defeated Dharan 19 4-2 in quarterfinal match played at Dharan stadium on Sunday.

Milan Rai scored a brace while Diwas Sunuwar and Krishna Rai scored apiece for the winners.

Niraj Limbu and Milan Rai scored apiece for the losing side.

Subindra Rai became the player of the match.

Godhuli club is organizing the championship.

Pic: Dharan Events.
Sorry State Of Dharan Stadium