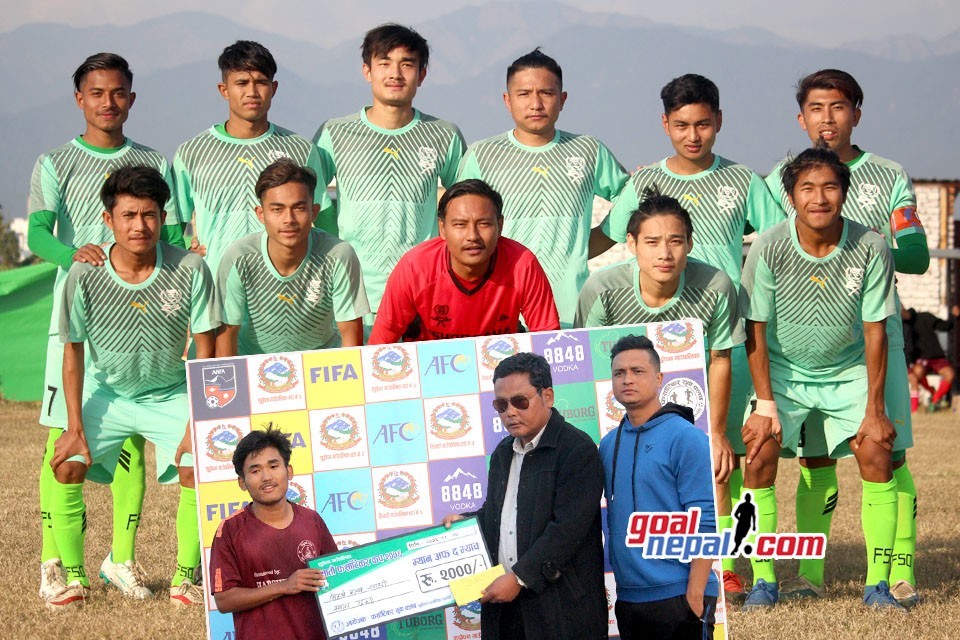 Jharna sports club has entered quarterfinals of 7th Pharsatikar cup in Rupandehi.

Jharna defeated Siddhartha club 1-0 in pre-quarterfinal match played on Thursday.

Bibek Pun scored the match winner in 29th minute.

Sagar Gurung became the player of the match.

16 teams from Rupandehi, Palpa, Chitwan and Nawalparasi are taking part in the event, which has a winning purse of Nrs 1 lakh.