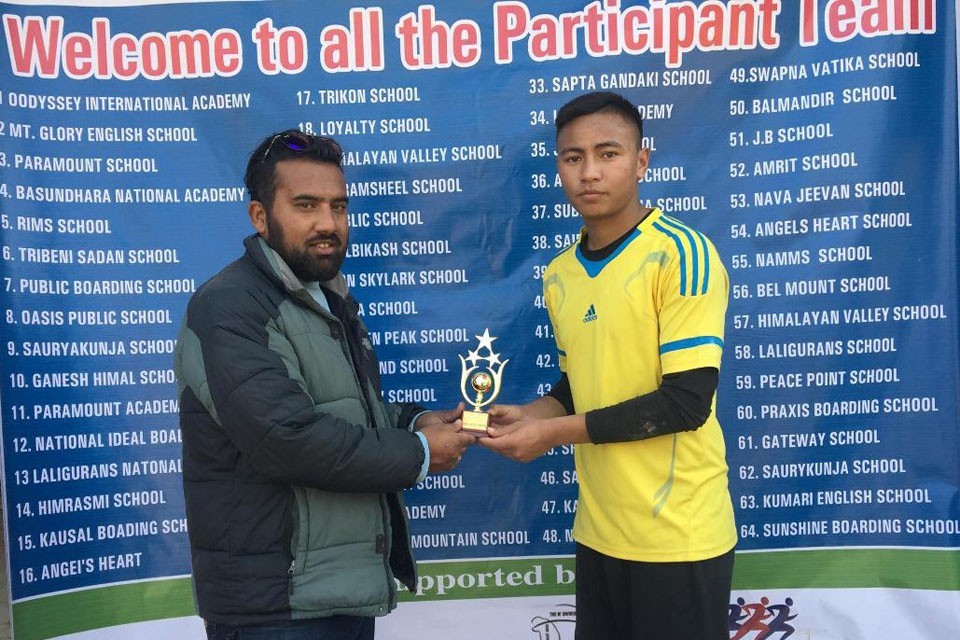 Lumbini academy has entered quarterfinals of NEF-SAIPAL inter school football championship in Kathmandu.

Lumbini defeated Golden Peak 5-4 on penalties on Tuesday to enter last eight.

In other matches, Him Rashmi defeated Peace Point A 1-0, Trikon defeated Kausal 5-0, Pashupati defeated Peace Point B 3-2, Binayak sidelined Nexux 1-0 and TIA defeated Joseph 3-2 (PSO).

Schools from Kathmandu valley are taking part in the event.
Japanese Kids Paying Respect To U12 Team From Nepal