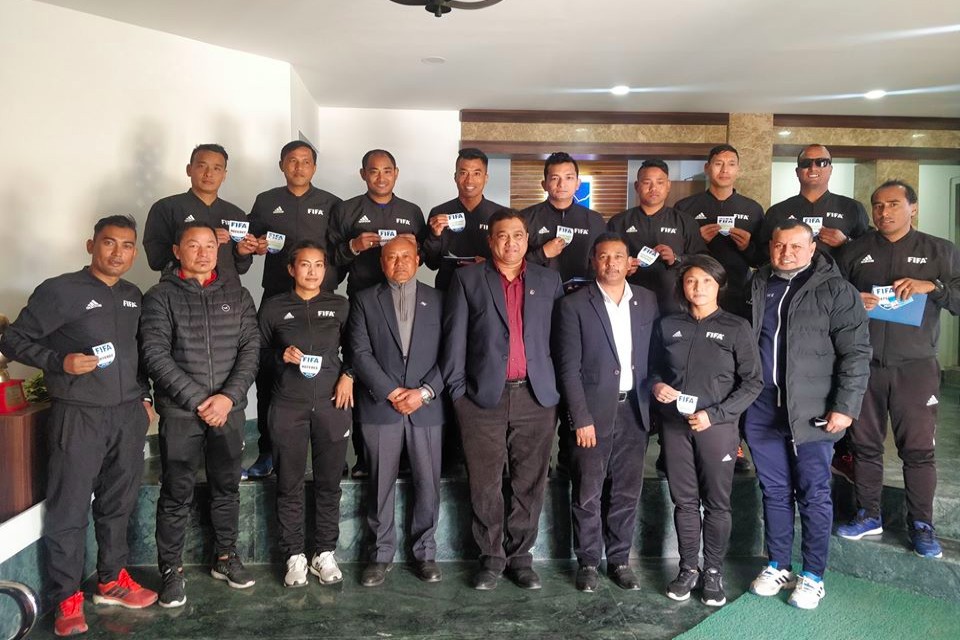 All Nepal Football Association (ANFA) has distributed FIFA badges to FIFA referees and FIFA assistant referees.

ANFA General Secretary, Indraman Tuladhar, ANFA Referee Committee Member Budhi Bahadur Gurung and Surendra Sikhrakar jointly distributed the badge to the referees on Tuesday.

FIFA Referees:
Sudish Kumar Pande, Nabindra Maharjan, Shrawan Kumar Tamang, Kabin Byanjankar and Ashmita Manandhar.

FIFA Assistant Referees:
Rojen Shrestha, Nani Ram Thapa, Padam Bahadur Bhujel, Madhav Khatri, Yunal Malla, Sahadev Shrestha and Bina Shrestha.
Look Of Dasrath Rangasala In COVID Pandemic