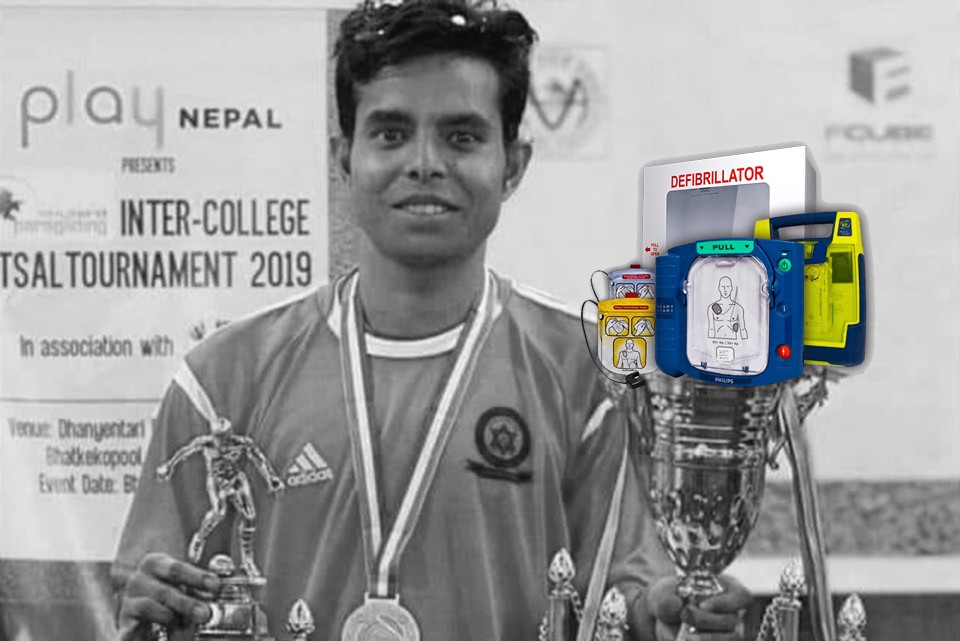 ANFA academy product, age-bar international, Futsal player, A/B division league player, Karfu Rasaili breathed his last in Kathmandu on Saturday.

Rasaili fell down few minutes after playing quarterfinal match in local Futsal tournament.

"After finishing the quarterfinal match he was watching another game. Suddenly he said he was feeling hard. We requested him to go to hospital. He said it was ok but within five minutes he fell down. We took him to hospital but his heart and pulses were already stopped. Doctors said it was cardiac arrest. We have lost a great football player", said coach of the team.

Most of the Futsal centres don't provide Ambulance service, medical team during tournaments. It should be made compulsory.

Another important thing is they are missing Automated external defibrillator.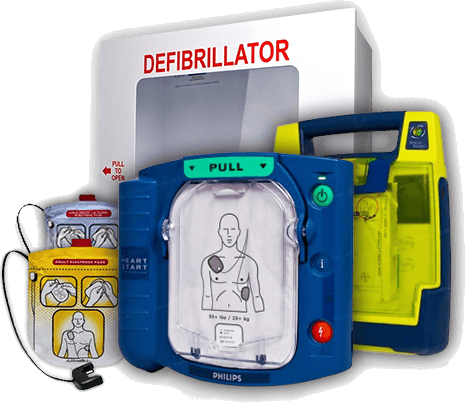 What is AED?

An automated external defibrillator (AED) is a portable electronic device that automatically diagnoses the life-threatening cardiac arrhythmias of ventricular fibrillation (VF) and pulseless ventricular tachycardia, and is able to treat them through defibrillation, the application of electricity which stops the arrhythmia, allowing the heart to re-establish an effective rhythm.

With simple audio and visual commands, AEDs are designed to be simple to use for the layperson, and the use of AEDs is taught in many first aid, certified first responder, and basic life support (BLS) level cardiopulmonary resuscitation (CPR) classes.

Sports council and ANFA should train personnel at Futsal centres to use AED properly.

How much does it cost?

It shouldn't cost more than 1200-2000 USD. ANFA and Sports council must help Futsal centres to have this machine.

When ANFA and sports governing body don't have enough AED responders, AFC & FIFA should support ANFA with the training courses and the devices.