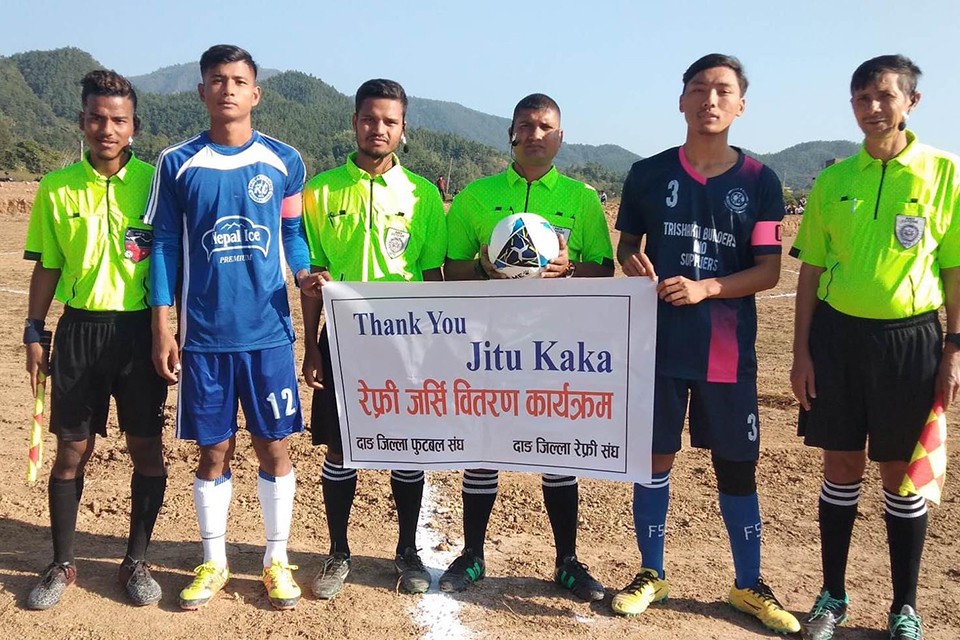 GoalNepal Foundation has handed over referee kit to Dang district referee association.

The Foundation handed over referee gears (Referee shirts, shorts, socks, whistles, flags, card wallet) to six referees from district association and four from Deukhuri region.

The support was provided by US certifided referee Jitu Kaka.

CEO of GoalNepal Foundation, Mr. Bikram Thapa thanked Jitu Kaka for his magnificent support.

"We would like to thank Mr. Jitu Kaka for his trust and belief. Nepalese referees deserve better facilities. We have tried to give something to referees in Dang district", said CEO Thapa.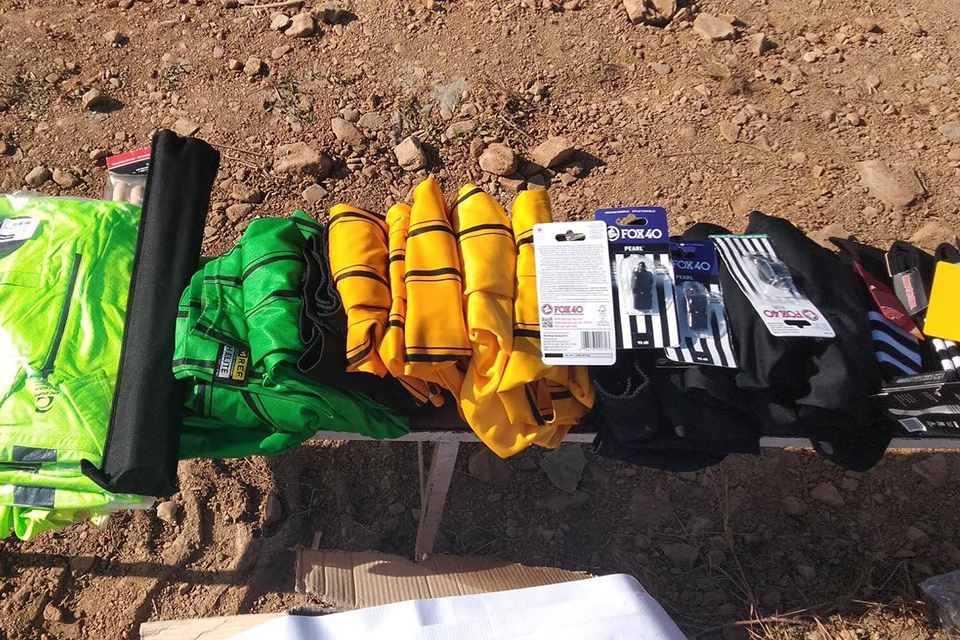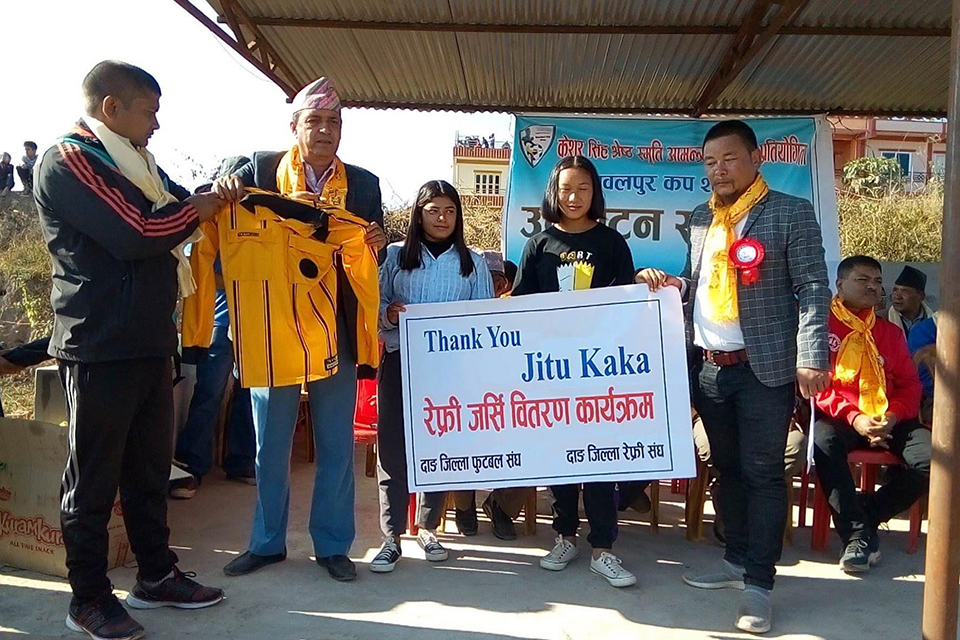 Jitu Kaka said, "I am very happy to contribute something to Nepalese referees. I am very much in love with Nepalese football and I will keep doing whatever I can do".

Kaka has supported many FIFA referees, national referees with referee gears before. He is the one who introduced radio communication set to Nepalese referees.

"I believe GoalNepal and its mission. I will keep supporting GoalNepal in coming days", said Jitu Kaka.

GoalNepal is supporting youth academy, women football, district FAs, community schools, referees and coaches every month. It has reached out to 28 districts and is planning to complete project in all 77 districts.

Want to know more about GoalNepal Foundation? CLICK HERE