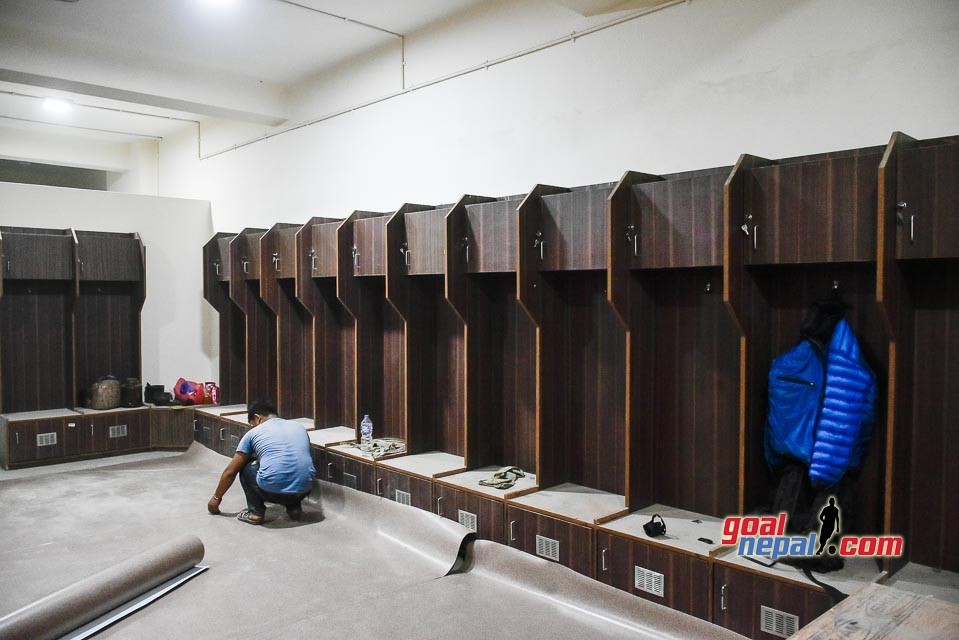 We are just four days away from kick off of 13th South Asian Games. But construction work is still going on at the main complex, Dasharath stadium.

The construction work should have been completed long before. But irresponsible contractors and slow bureaucracy has created this situation.

The contractors say they will complete everything by November 30 mid night.

There has been a lot of changes at Dasharath stadium. It feels new. Looks chick but it demands timely maintenance.

Many fans have asked us about the dressing rooms. Our colleague, Anish Shakhakarmi has sneaked in to under construction dressing rooms despite NSC officials didn't want media to take pics.