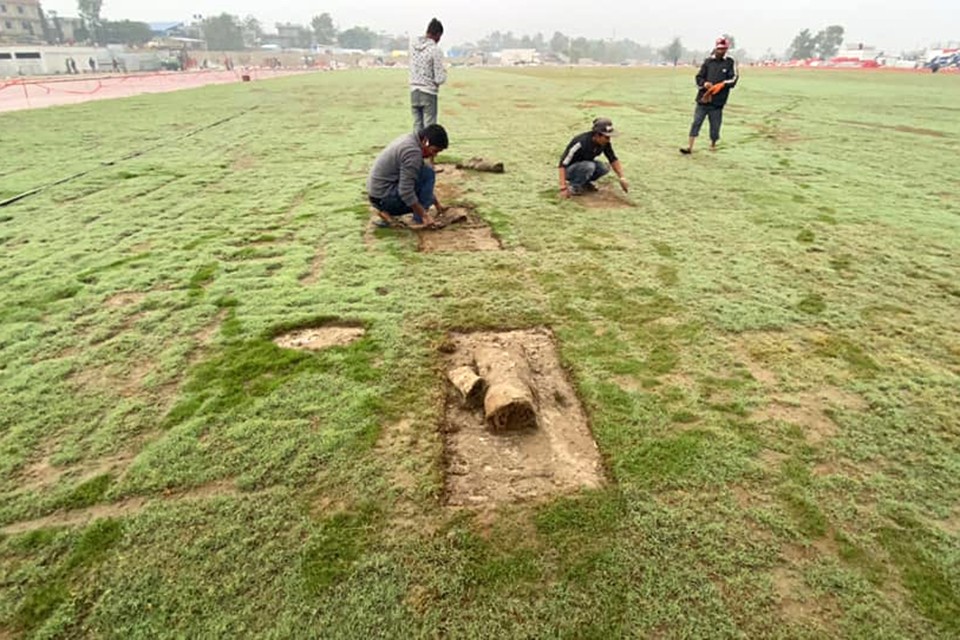 National sports council (NSC) member Rajesh Gurung has clarified that there is no plan to change the venue for women's football in 13th SA Games.

As per the schedule, Women's football will be held at Pokhara stadium. But the venue is not ready to host the event.

Nepal is hosting SA Games in three cities, Kathmandu, Pokhara and Janakpur.

Contractors are in race against time to make the venue ready. 

Nrs 6.3m has been spent just to bring grass from Kolkata, India. They are working on to fix gransstand parapets, track-n-field and rest rooms. Nepal government is spending Nrs 125 crore to construct the facilities at Pokharya sports complex.

Gurung said, "We are determined to host the event here at Pokhara stadium. We will conduct the matches if we need to remove grass after every match".

Just four teams:


Nepal, India, Sri Lanka and Maldives will take part in the event. Bangladesh, Pakistan and Bhutan aren't taking part in the event. 
Draw will be held tomorrow.
Nepal's New Stadium - FOLLOW UP VIDEO