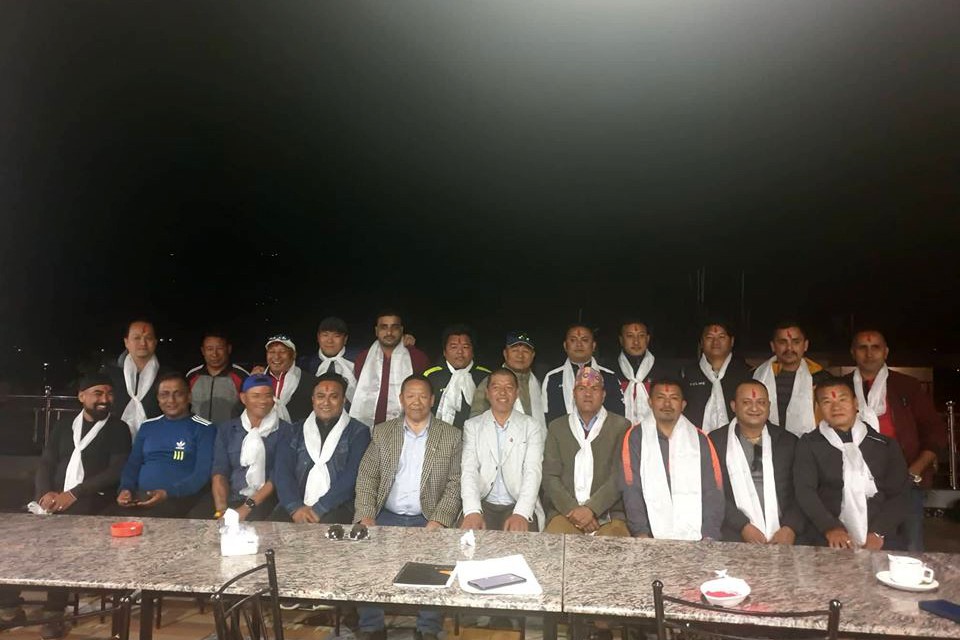 Gandaki province football association has been formed under the chairmanship of former Kaski DFA president Dharam Lamichane.

VP Krishna Thapa has been nominated the coordinator and president of Gandaki province league committee.

ANFA president Karma Tsering Sherpa was present as chief guest of the program.

Gandaki Province Football Association:

President: Dharam Singh Lamichhane (Kaski)
Vice-Presidents: Milan Gurung (Kaski), Lokendra Gurung (Lamjung), Mukta Rana (Syangja)
General Secretary: Dipendra Shrestha (Gorkha)
Secretary: Ramesh Karki (Kaski)
Treasurer: Ram Raja Gurung (Baglung)
Deputy Treasurer: Binod Gurung (Kaski)
Advisors: Sukh Gurung (Kaski), Basanta Thakali (Kaski)

Members: Bed Bahadur Gurung (Manang), Set Bahadur Pun (Nawalpur), Prakash Regmi (Syangja), Surya Lamichhane (Baglung, Sijan Shrestha (Lamjung), Pushpa Baral (Kaski), Hari Lamichhane (Tanahu), Durga Ghimire (Nawalpur), Bhakti Gurung (Kaski), Suman Gurung (Kaski), Megh Raj Pandey (Nawalpur)

Gandaki Province League Committee: Coordinator: Krishna Thapa
Deputy Coordinator: Ratna Kumar Shrestha
Secretary: Aanand Ranjit
Treasurer: Milan Gurung
Members: Madan K.C, Shambhu K.C, Nar Gurung, Jagat Bahadur Thapa, Rajendra Giri, Binod Gurung, Jay Rajbhandari

League organizing committee will soon host the provincial league in Pokhara.

POKHARA STADIUM - 10% WORK IS STILL LEFT