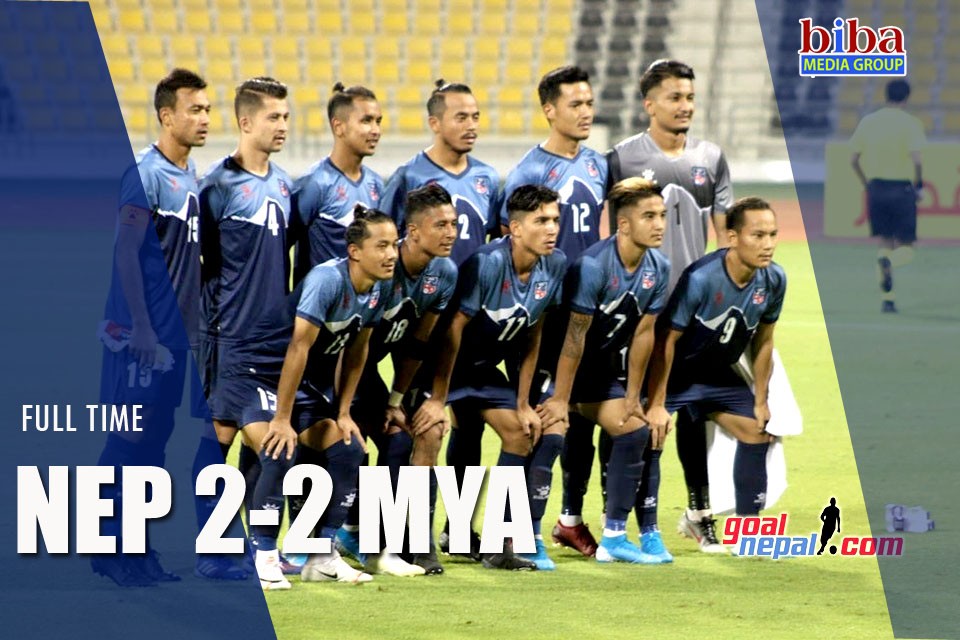 Nepal U23 wasted lead twice to play 2-2 draw against Myanmar U23 in a friendly match played at Qatar Sports Ground on Friday night.

Coach Bal Gopal Maharjan fielded in three senior players; Bikram Lama, Nawayug Shrestha & Sujal Shrestha. Nepal took a playful lead in the every second minute through Ananta Tamang.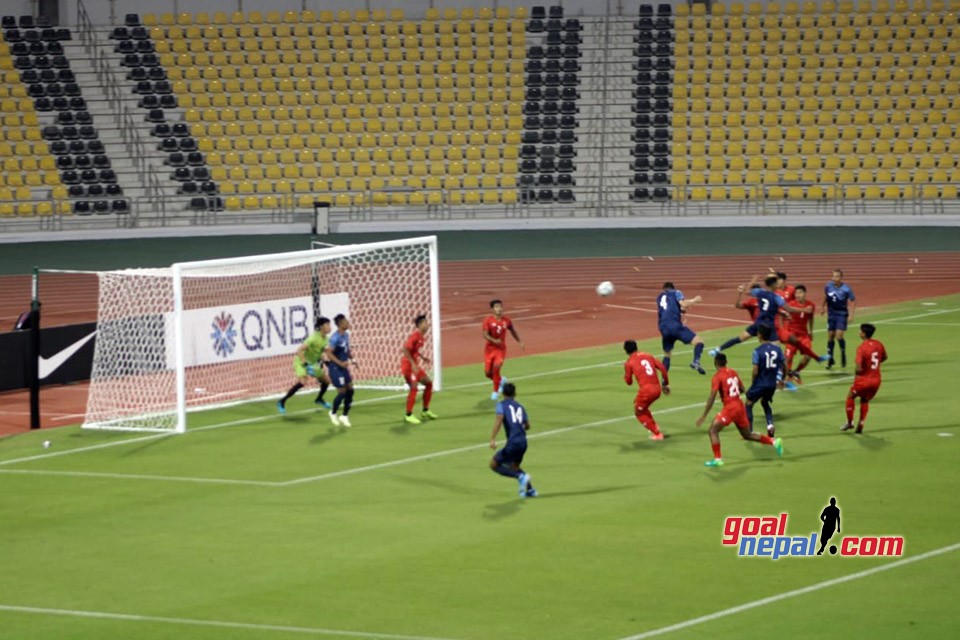 Tamang headed the ball home utilizing a corner kick taken by Sujal Shrestha.

Myanmar leveled the sore in 40th minute through Lwin Moe.

Nepal U23 coach Bal Gopal Maharjan fielded in Rein Subba in the place of Nawayug Shrestha in lemon break. Subba paid the devident by scoring a cheeky goal in 60th minute.

But the story was same. Team Nepal couldn't hold the lead and gave away goal in 64th minute. Lwin Moe struck again to level the score for Myanmar.

Nepal is preparing for South Asian Games while Myanmar is preparing for ASEAN Games.

Nepal is hosting SA Games in December later this year.
Dasharath Stadium Is Almost Ready To Host 13th SA Games