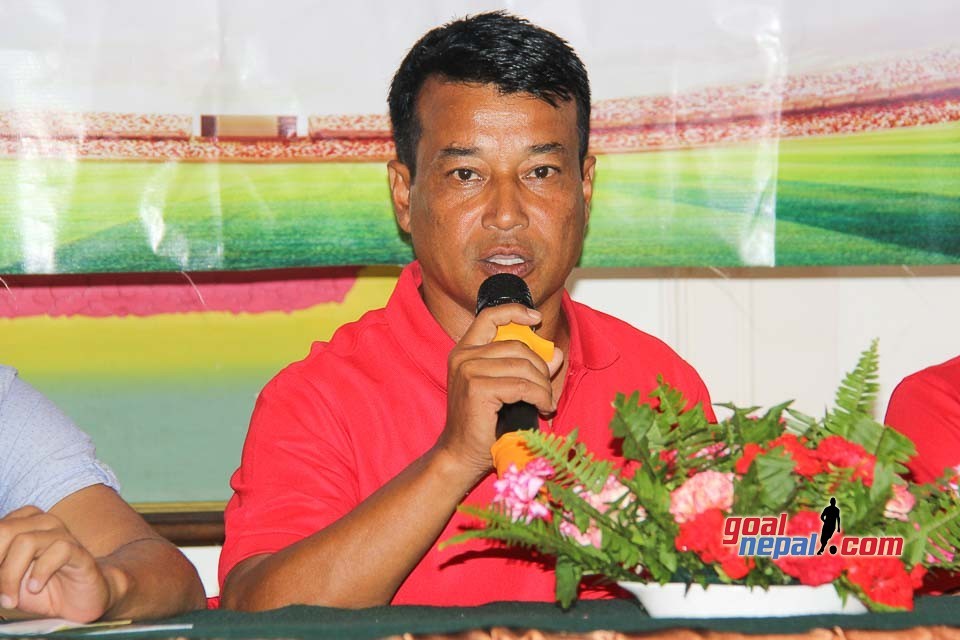 Nepal U18 coach Chet Narayan Shrestha was awestruck with the performance shown by Bhutan in SAFF U18 championship match played today at Nepal APF grounds.

Bhutan stunned Nepal 3-0, first big win for Dragon Boys over Nepal in international football.

Shrestha looked distressed in the post match conference where he said rain distrurbed their game.

"We had some chances early game on. Rain disturbed our game. We used to play good in rain but we couldn't do so today", said Shrestha without shame.

He accepted that Bhutan has improved a lot.

"
Bhutan have improved a lot. They played well. Most of the teams have improved their game and we are in the same position", said Shrestha.

Journalist then asked him if it was his coaching inability or players' fault for the loss.

He said, "We have given all sort of training to the players. They couldn't play well. They didn't play as per my training. We completely faltered today".

One journalist asked if he couldn't lead the team, he answered, "I did everything to the team. Bhutan appeared strong".


Nepal will now play against tough teams in AFC U19 qualifiers.

Coach Shrestha said they would work hard and play for the nation in the qualifiers.
Nepal U19 Preparing For AFC U19 Championship Qualifiers