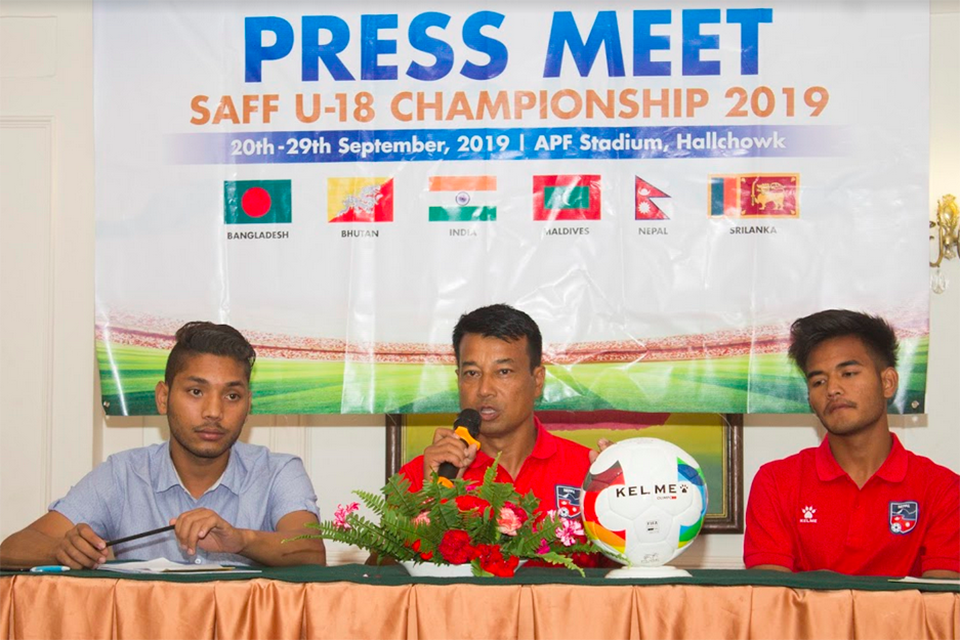 Nepal is hosting SAFF U18 championship 2019 at Nepal APF grounds, Halchowk.

The event will kick off tomorrow with hosts Nepal taking on Maldives in the opener at 3 PM.

In the pre-match held in Kathmandu, Nepal U18 coach Chet Narayan Shrestha said they were ready for the match. He also mentioned that their target was to defend the title. Nepal are the defending champions.

"We have prepared as a team for 45 days. Team set is good. We are ready for the match", said Shrestha.

He added, "Our players are experienced. We are playing at home and our target is to defend the title".

When asked how was the team morale ahead of the event, Shrestha said, "Very good. Inclusion of Manish Dangi (player from South Korea) has added power to the team. We expect to play an attacking game as our midfield line is good and front liners are good too".


SAFF U18 Championship: Pre-Match Press Meet In Kathmandu