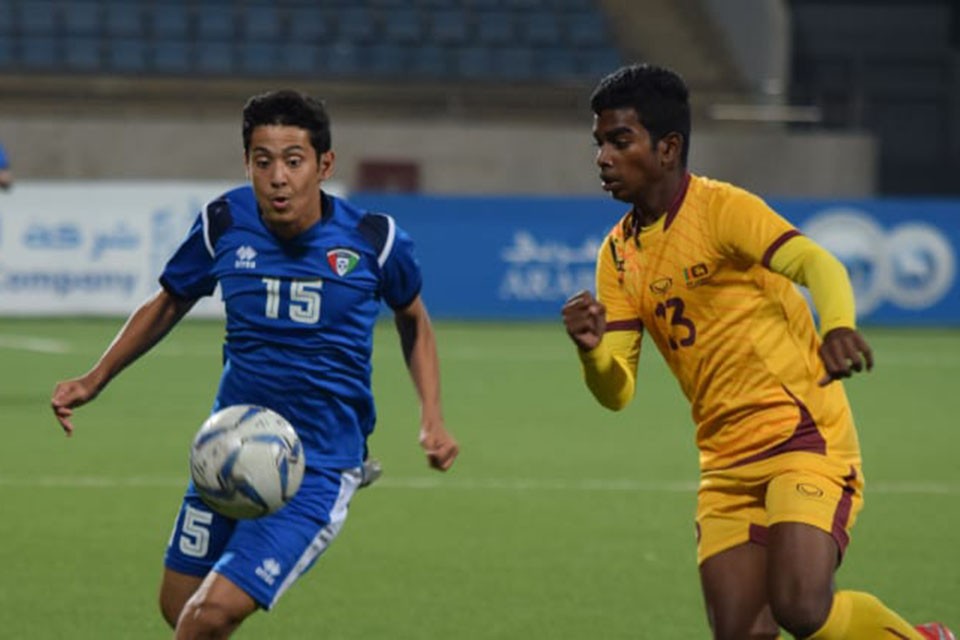 Two first half goals secured Kuwait a 2-0 win over Sri Lanka as the West Asians began their bid to qualify for the 2020 Finals.

Kuwait were quickly off the blocks and their early initiative paid off as midfielder Sayed Yousef Ebrahimi gave them the lead in the ninth minute.

Boosted by the early goal, Kuwait maintained their high pressing game and doubled their lead in the 15th minute with forward Thamer Alsulili finding the back of the net.
Content with the lead, Kuwait took their foot off the pedal but Sri Lanka, despite their best efforts, could not find a way past as the West Asians took the points.
Up next for Kuwait are Nepal on Monday while Sri Lanka will face Tajikistan.

AFC