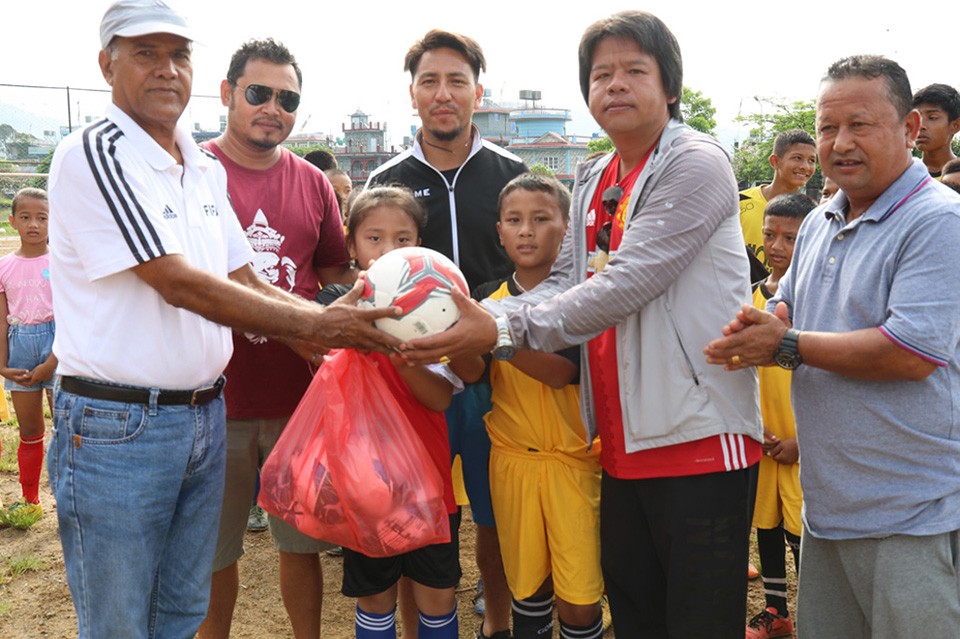 ANFA VP Krishna Thapa and Sahara Club HK president and Sangam club HK member Dipak Gurung have provided 10 footballs to Sangam football academy.

Thapa and Gurung handed over the balls to academy coach Maya Gurung on Tuesday in Pokhara.

"We want to produce good football players from our academy", said coach Gurung.

There are 30 kids taking part in the non-residential academy.

"We want to move forward. We need support from all to to make this academy successful", requested Gurung.