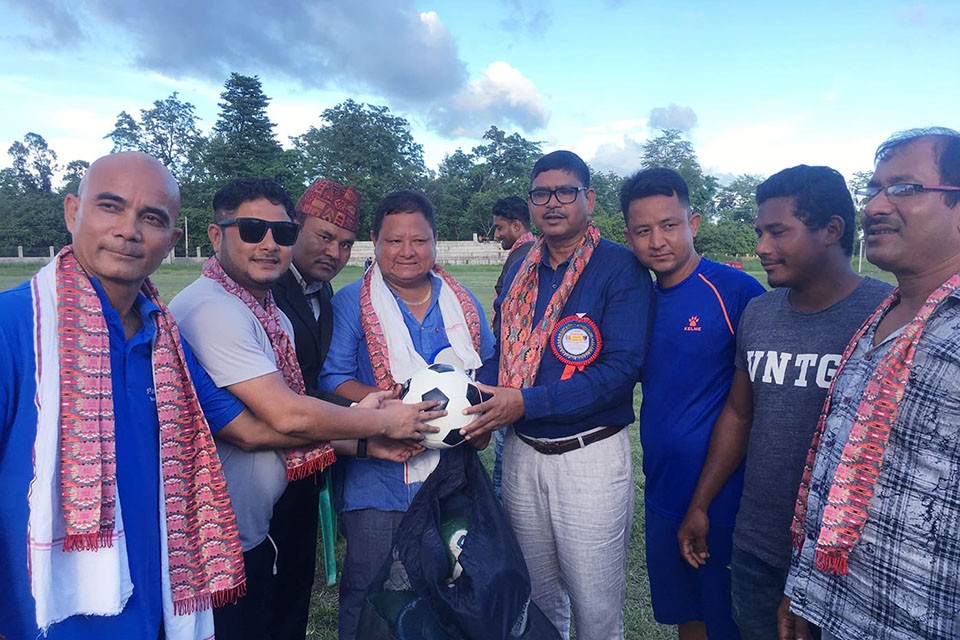 GoalNepal Foundation has supported Bara DFA with 23 footballs under heal through football project.

The foundation, established by GoalNepal to promote and develop the game in Nepal, assisted Bara DFA to bring happiness for the kids affected by Bara storm. The DFA will use the balls to train kids at grassroots football program.

GoalNepal's representative in Bara district, Diwakar Bhandari handed footballs to DFA president M Samiullah & DFA senior VP Ram Chandra Lama amid a program organized at Simara stadium on Saturday.

Jitpur Simara sub metro chief administrative officer Shivaraj Sedhai, DSP Gobinda Puri, NJJYC general secretary Shambhu Singh Thakuri and other officials were present in the program.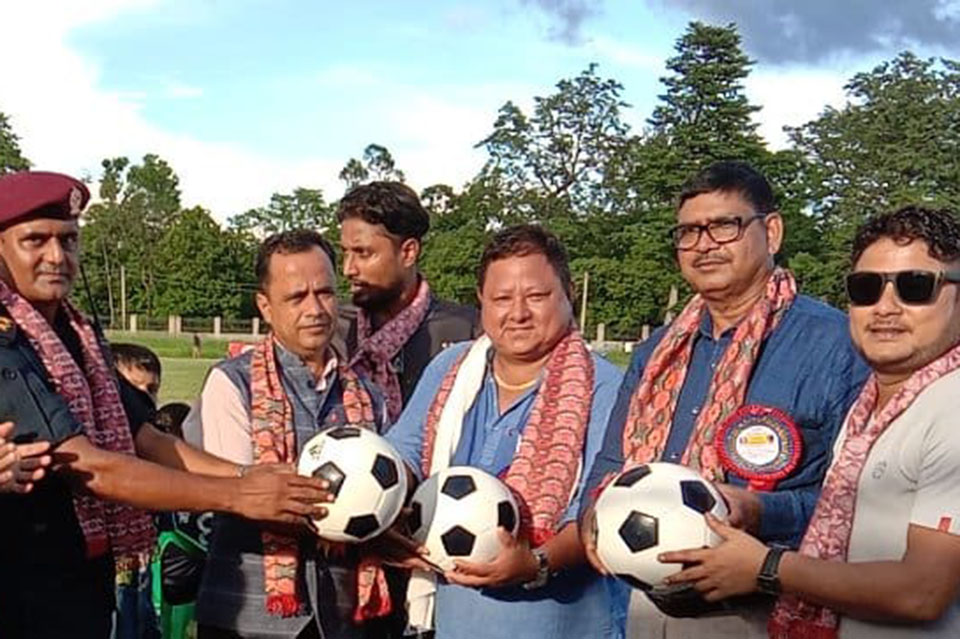 Biba Media Group, which runs GoalNepal.com & KhelDainik.com, CEO Mr. Bikram Thapa said they were happy to support football association from province 2.

"We are running campaign to support district FAs and community schools in province 2. We are thankful to our supporters for their trust and love in what we do. We request Bara DFA to use the footballs to train kids affected by deadly storm", said Thapa, president of the foundation.

GoalNepal would like to thank former Three Star Club coach Pradip Humagain, who supported 100 USD (to celebrate his dad's birthday) and Mr. Thamman Bhusal, who provided us footballs used in AC Milan camp.

GoalNepal is supporting youth academy, women football, district FAs, community schools, referees and coaches every month. It has planned to reach out 78 districts in due course.

Want to know more about GoalNepal Foundation? CLICK HERE