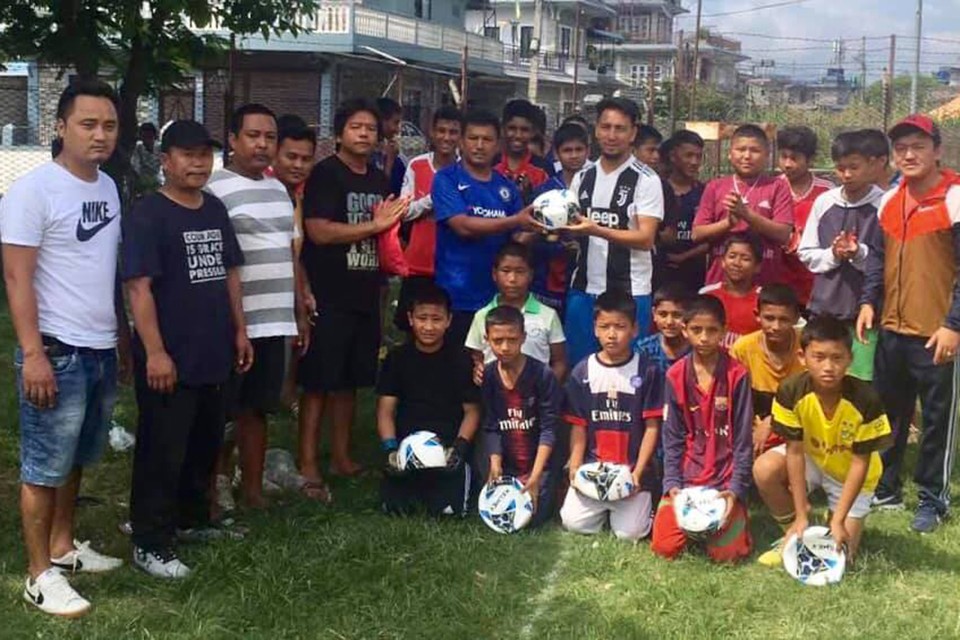 Sangam club has started football training program at Machapokhari ground, Pokhara.

There are 60 kids in the program.

Club president Shiva Gurung (Maya), Anish Tamang and Rim Gurung will train the players.

Ward number 13 chairman Darshan Lama inuagurated the program on Saturday.

ANFA Kaski president Milan Gurung handed over six footballs and former national player and coach Rajendra Tamang also provided sporting gears to the club.