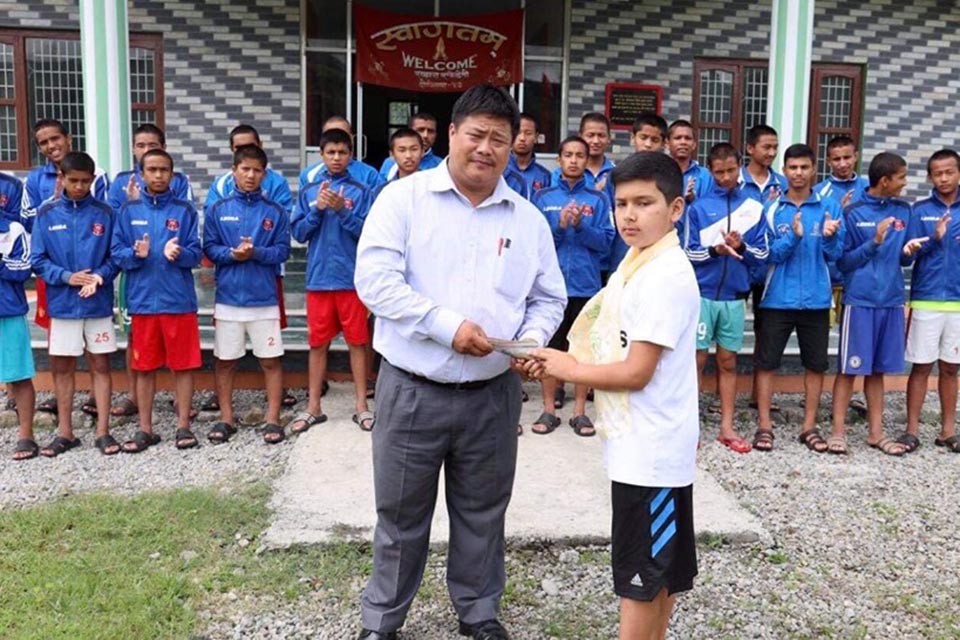 A generous Nepalese boy from USA, Aarush Neupane has supported Sahara Club, Pokhara.

Neupane supported the club with Nrs 15,115 which he got in his bratabandh (tradiotional customs).

Club president Keshab Thapa thanked Neupane for the valuable support.

The club is collecting money for his 2-crore academy welfare fund.

There are 30 kids in its academy which is located at Dobilla, Kaski.