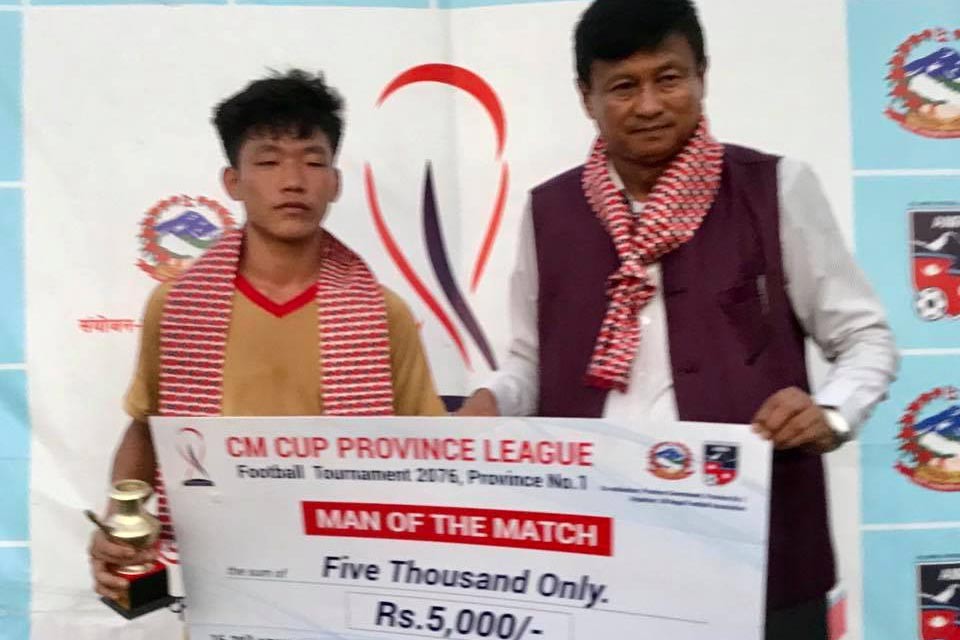 Bakshila FC, Khotang has registered first win province 1 CM league qualifiers at Tharuhat Udayapur stadium.

Bakshila FC defeated Beltar United Club, Udayapur 1-0 on Wednesday. Sailendra Bajimaya scored the match winner in 65th minute.

Goalie Kiran Rai from the winning side became the man of the match.

Chief guest Gaighat mayor Baldev Chaudhary gave away the prize to Rai.

Bakshilla have four points from two matches.

ANFA is organizing the qualifiers with 14 teams in three districts with the support from province 1 government.