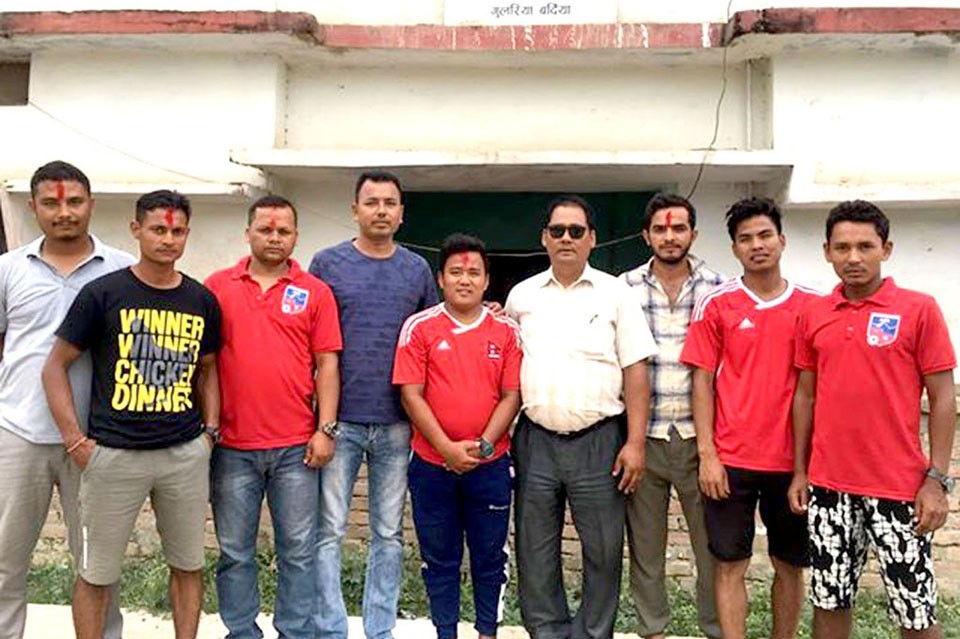 Bardiya district referee association has been formed.

The association was formed on Wednesday under the chairmanship of Bibesh Gurung.

Pradip Rawal has been appointed the vice president. Laxman Gharti (secretary) and Kamal Acharya (treasurer) are other referees in the team.

The members are Krishna Gopal Chaudhary, Shiva Prashad Adhikari, Dipak Shrestha, Purushottam Shrestha and Ramesh Chand.

Bardiya DFA president Ajit Rajbhandari was present in the program.