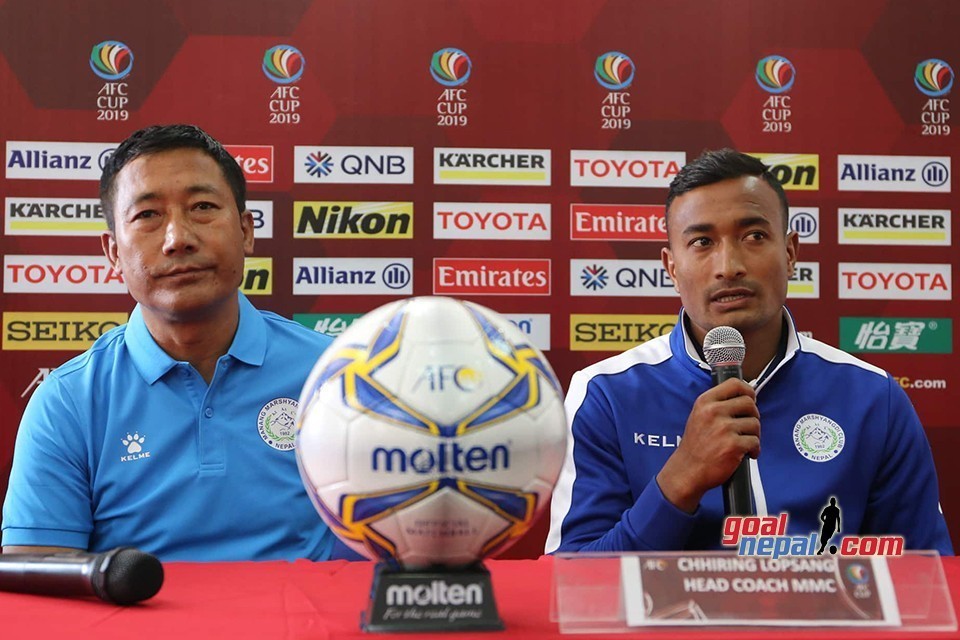 MMC coach Chirring Lopsang said they believed they could beat Dhaka Abahani in AFC Cup match tomorrow.

Dhaka Abahani is hosting MMC at Bangabandhu stadium.

Speaking in pre match, Lopsang said, "We had played better against Abahani at home but we lost the match (1-0). We didn't utilize the chances. We believe that we can beat Abahani tomorrow.

"We have trained in natural grass. We are confident of good showing. I only fear with climate. It's hot here", added Lopsang.

MMC skipper Biraj Maharjan said they would play their best.

"I am very happy to be here (in Dhaka). As our coach mentioned, we have trained well. Abahani are good side. We will play our best. We hope to grind out positive result. I think we are playing better. our main problem is that we are not utilizing goal scoring chances", said Maharjan.

MMC just have two points from four outings.
Qatar Airways Martyr's Memorial A Division League: MMC Vs Nepal APF