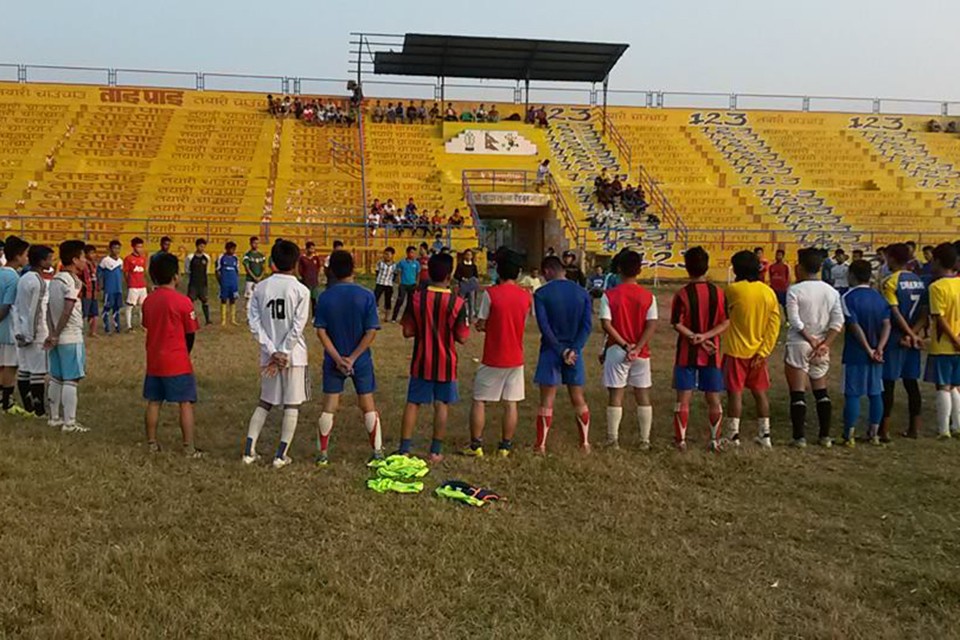 FIFA has released a fund of USD 1,00,000 to ANFA for the renovation of two ANFA academies.

ANFA is starting residential football academy after a gap of four years in Butwal and Dharan.

"FIFA has provided USD 1,00,000 to two academies for renovation", ANFA spokesperson Kiran Rai told GoalNepal.com.

ANFA's youth football academy coordinator Kishor Jhapali said given money is utilized to maintain the complex.

"We are now ready to encamp 23 U13 players each in both academies", said Jhapali.

ANFA recently selected 53 U13 players from nation wide trials.
Latest Update From Dasharath Stadium