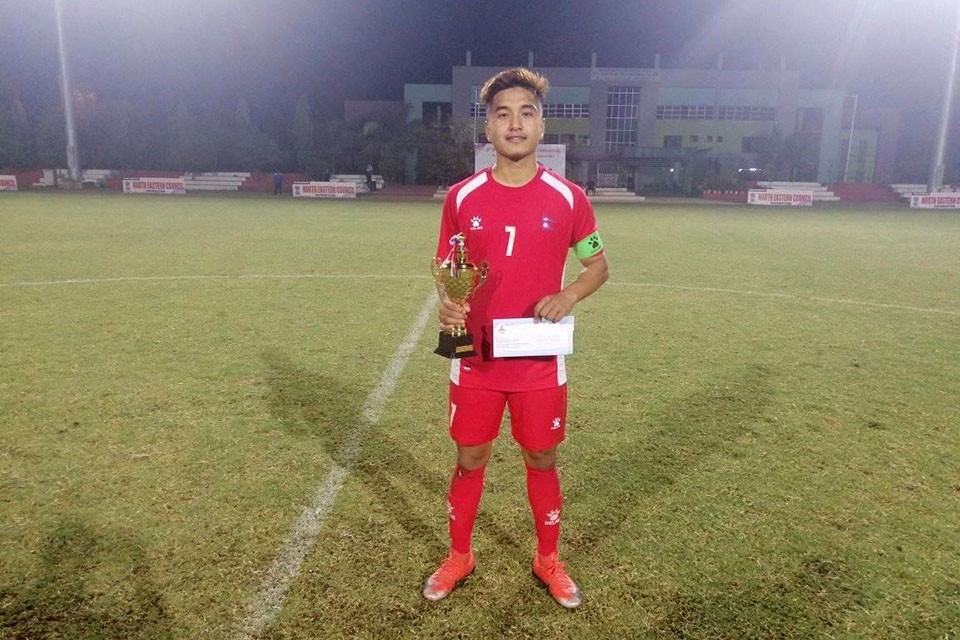 Striker-cum-winger Abhisek Rijal is a promising player who have just made it to final cut to national team.

Rijal said it was proud moment for him to make a place in the team.

"It feels good. It's big honor for me to don national shirt. It's my dad's dream too.

"I am happy to make a place but I know I have to work hard", said Rijal.