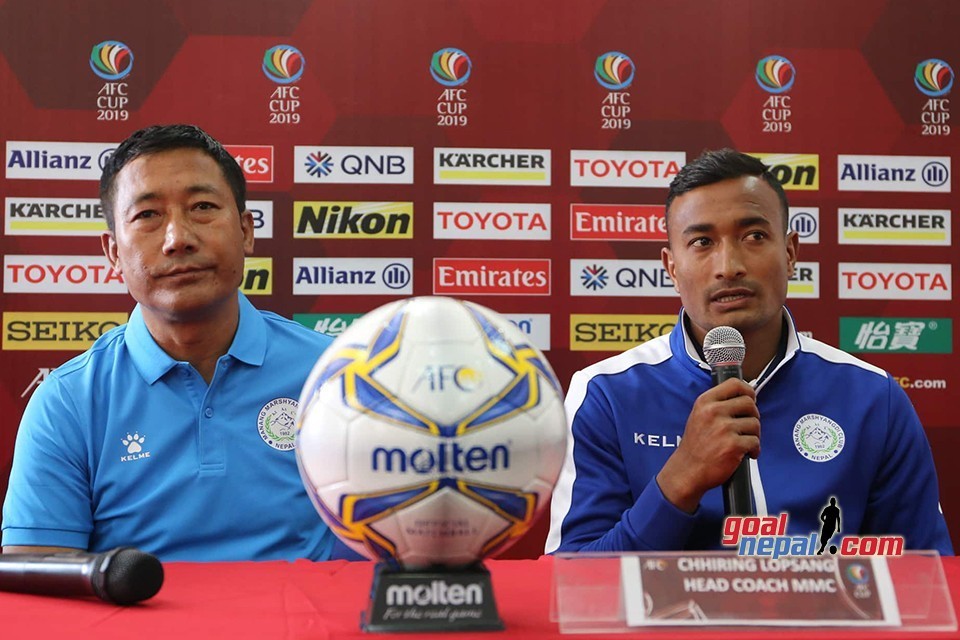 MMC coach Chirring Lopsang Gurung said he was quite happy with first point in AFC Cup 2019.

After playing 2-2 draw against Minerva Punjab FC, coach Gurung said, "We wanted to win the match. We are quite happy with first point in the campaign.

"We created a lot of chances but we failed to utilize them. Had we converted penalty kick, the story could have been different", said Gurung.

He also added that weather was harsh on them.

"The weather was harsh on us. We are not used to this adverse weather condition. We changed strategy in second half and we could score goals", he added.

MMC will now host Minerva Punjab at home on May 17.

"I am confident that we can give a good challenge to Minerva at home in Kathmandu", he added.

Minerva coach Sachin Badadhe said that they provided too much room to play for MMC.

"We got the first goal and we also created a lot of chances,. Our problem today was we let Manang play too much and that cost us the match. Manang are a good side, they played very well", added Badadhe.
Qatar Airways Martyr's Memorial A Division League: MMC Vs Nepal APF