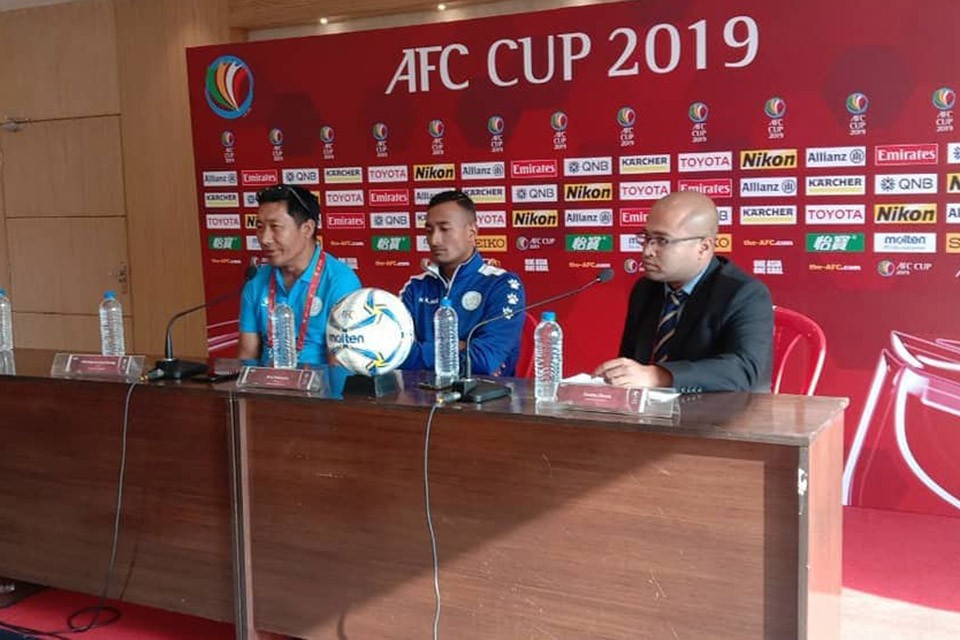 MMC will take on Minerva Punjab FC in AFC Cup match on Wednesday.

The match will be played at Kalinga stadium, Cuttack.

MMC coach Chirring Lopsang said they would play their best against Minerva.

"We must perform well against Minerva as we have already lost two matches. We are ready for the match. I am sure my boys will give their best", said Lopsang.
MMC will be out of the race if they continue losing streak. Thus they have to improve their game. Mostly their strikers need to perform well as the team hasn't scored a goal in the campaign so far.

The match will be played at 6:45 PM NST.
Qatar Airways Martyr's Memorial A Division League: MMC Vs Nepal APF